Yichang touts green growth
Share - WeChat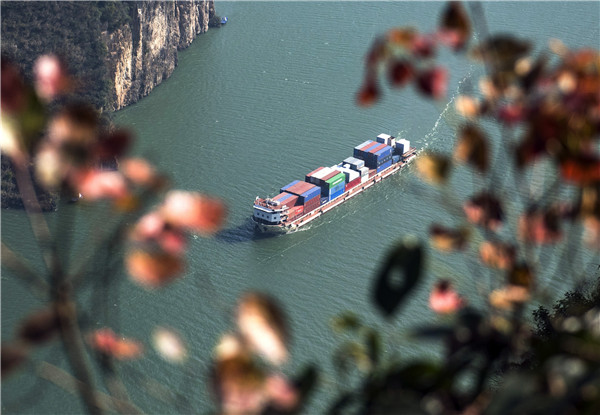 Chemical plants targeted to help protect Yangtze
Yichang - home to the world's largest hydropower project, the Three Gorges Dam - is gearing up to help fight pollution by shuttering or relocating all chemical companies within 1 kilometer of the Yangtze River by 2020, according to its city government.
Zhang Jiasheng, mayor of Yichang and a deputy to the 13th National People's Congress, said cutting pollution and upgrading the region's chemical industry will not only foster higher-quality growth, but also help preserve the environmental sustainability of the country's longest river.
"We're stepping up the push to curb chemical pollution and upgrade industry," he said. "We have the resolve to make painful self-adjustments and tackle problems that have gradually piled up over time."
Located at the merger of the middle and upper reaches of the Yangtze, Yichang in Hubei province is a key chemical production base. The sector boasts an economic output equivalent to nearly one-third of the province's total chemical industry.
Last year, the Yichang government issued a document to help curb chemical pollution and transform the industry. By 2020, 134 chemical plants are targeted for closure or relocation.
Since last year, 25 chemical plants have been shut down in line with the country's call for greener development and environmental restoration of the Yangtze.
"We don't need high-polluting and emissions-heavy chemical companies," Zhang said. "Instead, the future of the industry is green and recyclable."
The city has offered funding of 100 million yuan ($15.8 million) to transform and upgrade its chemical industry, and two high-quality chemical industrial parks are under construction, all of which set high standards in terms of emissions and energy consumption.
In 2017, the chemical industry accounted for 19.8 percent of Yichang's total industrial output, down from 30.6 percent in 2016, according to the city government.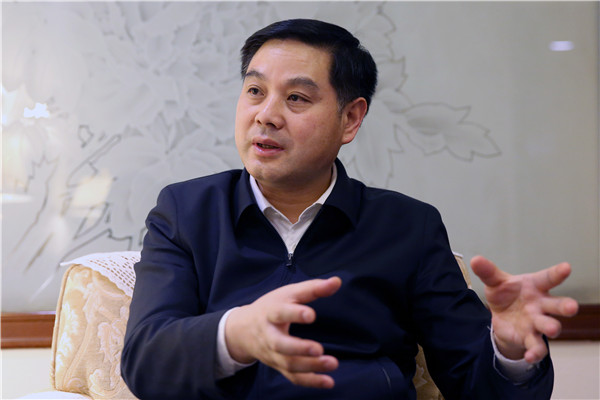 As a national legislator, Zhang also suggested the central government study various problems along the banks of the Yangtze, and roll out policies to better protect the ecology of the waterway.
Throughput via the Three Gorges Dam's shipping locks hit a record high of 138 million metric tons last year, despite the dam originally being designed to have an annual shipping capacity of just 100 million tons. The congestion resulted in delays, as it usually takes five days for ships to pass through the dam, Zhang said.
To reduce air pollution from docked ships, Yichang has provided more extensive power supplies for idle vessels so they do not have to keep their engines running to ensure electricity flow, which lowers fuel consumption and emissions.
"I really look forward to seeing more cities along the river join us and contribute more to the protection of the river," Zhang said, adding that such practices needed coordination from central authorities.
The mayor also said Yichang has entered a pivotal period in the transformation of its growth model. Emerging industries - such as new materials, biomedicals, IT and advanced equipment manufacturing - have surged, constituting 41.9 percent of its total industrial output in 2017.
"Yichang is strategically positioned to connect the economies involved in the Belt and Road Initiative and the Yangtze River Economic Belt as well as serve as a new platform for opening inland regions," Zhang added.
Zhou Lihua contributed to this story.