Advisers pledge to uphold Party leadership
Share - WeChat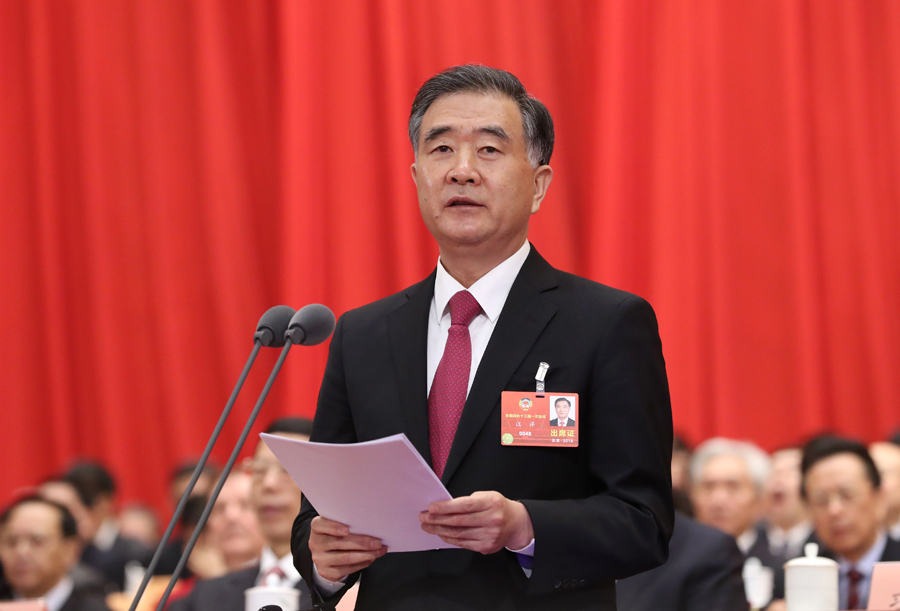 Help develop socialist consultative democracy, CPPCC chairman says
China's top political advisory body concluded its annual session on Thursday, pledging to uphold the leadership of the Communist Party of China and further develop socialist consultative democracy in the new era.
Wang Yang, newly elected chairman of the 13th National Committee of the Chinese People's Political Consultative Conference, asked political advisers to uphold the CPC leadership and take Xi Jinping Thought on Socialism with Chinese Characteristics for a New Era as the guiding principle for the CPPCC.
He also asked that they perform their duties for the people, improve their consultative competence, and act within the boundaries of the Constitution and laws.
"Taking a clear political stand is an essential feature of the CPPCC," he said at the closing meeting of the annual session of the national political advisory body. Wang added that CPC leadership is a fundamental political guarantee for development of the CPPCC and a basic political principle that the advisory body must observe in the new era.
A resolution on an amendment to the CPPCC Charter was also passed in a move widely thought by observers to represent an important chapter in the development of democracy in China. Xi Jinping Thought was incorporated into the amendment as a guiding theory of the CPPCC. The scope of the CPPCC's nature and tasks was further defined, and the idea of "socialist consultative democracy" was added to the charter.
This was the fourth amendment to the CPPCC Charter since it was adopted in 1982.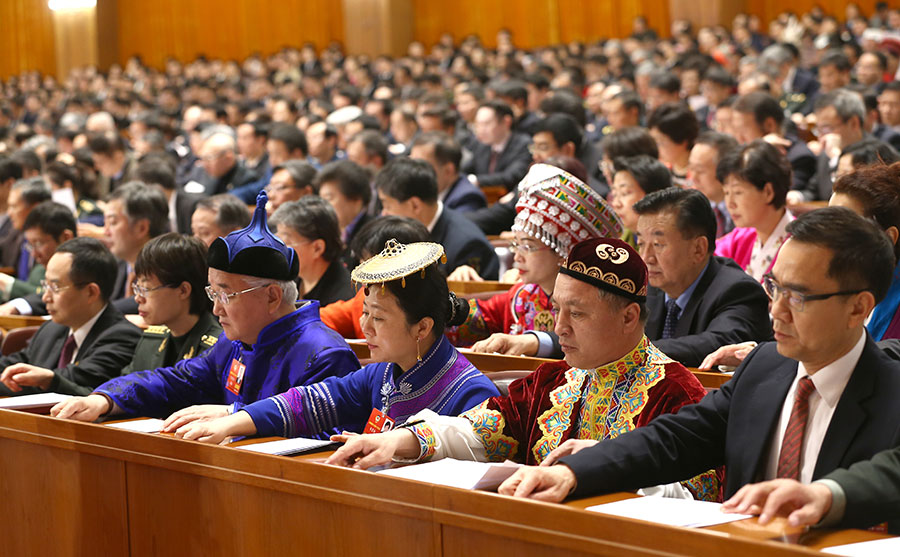 The CPPCC is an important organ for CPC-led multiparty cooperation and political consultation, described as "a new type of party system growing from China's soil".
The 13th CPPCC National Committee brings together more than 2,100 national political advisers from various political parties, people's organizations and people of all ethnic groups, as well as from all sectors of society. In the past two weeks, they have been conducting extensive discussions on the country's political, economic and social issues to pool their wisdom for decision-making.
The amendment to the CPPCC Charter also has a new chapter on the requirements, duties and obligations of political advisers at all levels.
Wang said on Thursday that all national political advisers should be more people-oriented and better perform their duties by doing thorough research at the grassroots level.
"In the first year after the CPPCC Charter's being amended, I hope everyone can do good 'member's homework' and submit high-quality proposals when the national political advisory body meets next year," he said.
Jiang Ying, a CPPCC National Committee member and deputy CEO of Deloitte China, said that to provide solid and practical suggestions, conducting research and undertaking field study are important.