'Black Panther' tops Chinese box office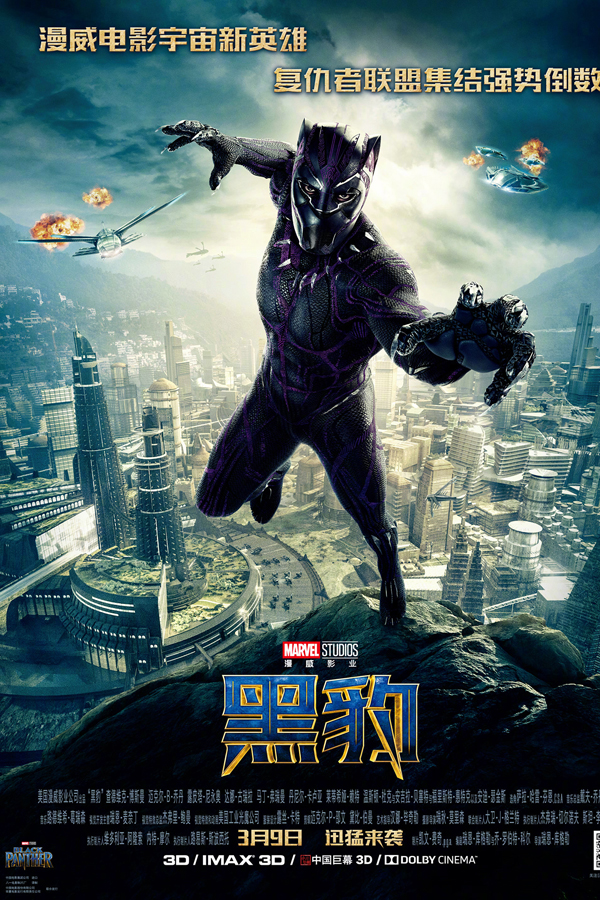 BEIJING - Marvel Studios' superhero film "Black Panther" led the Chinese film market in the week ending March 11, earning 421 million yuan (about $66.6 million), according to the latest statistics by China Film News.
Directed by Ryan Coogler, the film stars Chadwick Boseman as T'Challa/Black Panther who returns home as king of Wakanda but finds his sovereignty challenged by a long-time adversary in a conflict with global consequences.
Second place went to domestic anti-terrorism action film "Operation Red Sea," which took 349 million yuan at the box office last week. It has sold more than 3.3 billion yuan in tickets since its release on Feb 16.
Domestic comedy "Detective Chinatown 2," came in third, making about 162 million yuan last week. It has made nearly 3.3 billion yuan since hitting screen Chinese cinemas on Feb. 16.
The documentary "Amazing China" took fourth place, generating about 227 million yuan since its release on March 2.
Rounding out the top five was Indian film "Bajrangi Bhaijaan," which has grossed about 165 million yuan since March 2.