Govt to announce further steps to cut taxes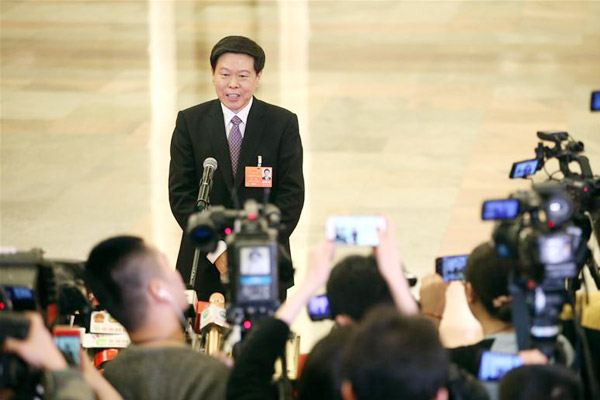 China pledged to introduce more measures to cut tax with key efforts to focus on transportation and manufacturing sectors, head of State Administration of Taxation said on Tuesday.
Wang Jun, State Administration of Taxation chief, said a total of 18 steps will be introduced to promote further tax cuts. He made the comments on the sidelines of the ongoing annual meeting of the 13th National People's Congress.
He said the government will help lower tax burden of transportation and manufacturing sectors, in particular, as part of efforts to promote economic upgrades.
He added the government will strive to reduce tax burden of small and micro enterprises and improve people's livelihood.