Small is good for preschool firms
Share - WeChat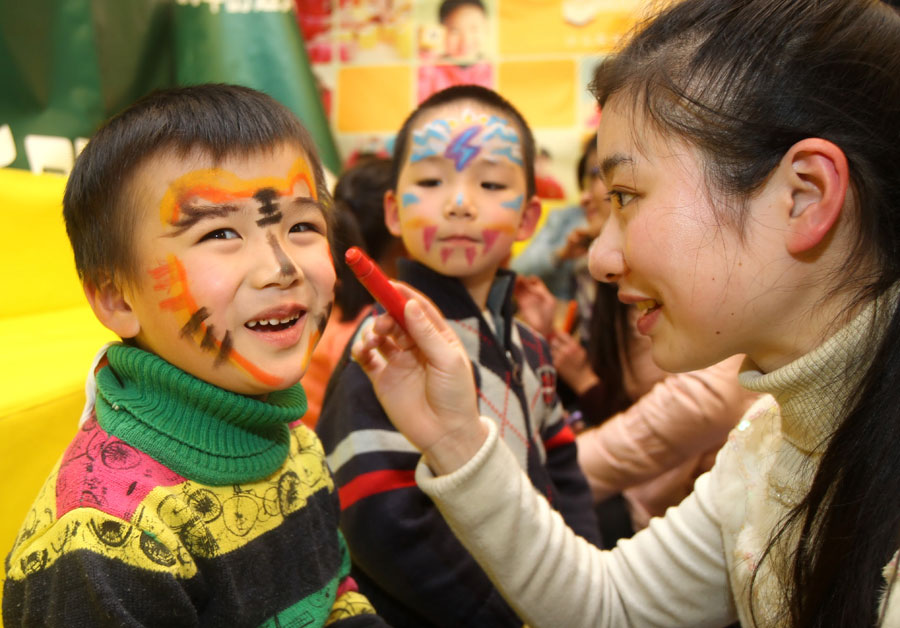 Increased govt investment can bring benefits, say experts
The size of transregional chain organizations specializing in early childhood education and care should be limited for better management and regulation, according to members of China's top political advisory body.
"Unlike running a chain of McDonald's restaurants, the risks of running a chain of kindergartens are way too high," said Ni Minjing, deputy director of the Shanghai Municipal Education Commission and a member of the 13th National Committee of the Chinese People's Political Consultative Conference.
"I don't suggest using a commercial model to provide preschool education through a chain of kindergartens because it's unavoidable for administration problems to occur at some kindergartens owned by an education group that has hundreds of kindergartens nationwide, and the problems often cause a ripple effect," Ni said on the sidelines of this year's session of the CPPCC National Committee.
His views were shared by Liu Ru, head of the Beijing Beihai Kindergarten and a member of the CPPCC National Committee, who said education groups operating a chain of kindergartens are "too big to manage" and their size should be limited.
"Even if the founders of an education group have great ideas on what kind of kindergartens they want to run, it's still hard for the management team of each kindergarten to carry out the ideas," Liu said.
"The devil is in the details. The founders cannot detect certain problems if they do not visit classes to observe children's activities and talk to the children, as well as the teachers and managers," she said.
In addition, the huge size of transregional education groups also increases the difficulty for government regulation, Ni said.
"The operation of kindergartens is closely related to the culture and resources in a particular city, county or town. Therefore, if the investors controlling an education group that has gotten the regulatory nod for the opening of a kindergarten in Beijing want to open another in Shanghai, they should go through the same procedures of application for regulatory approval once again, rather than simplified procedures with lower requirements," he said.
During the last 10 years, the number of kindergartens has more than doubled in China, and the kindergarten enrollment rate increased from around 30 percent to nearly 80 percent. Private kindergartens played an important part of the growth process. Without them, it would have been impossible for China to achieve such a high preschool enrollment rate within such a short time, he said.
"Industrialization of preschool education helped us find a solution for inadequate supply of public kindergartens. However, now we're seeing signs of overindustrialization," he said. "A growing number of parents become increasingly aware of the importance of preschool education, whereas government resources cannot meet the rising demand. Private capital has taken the opportunity, with an excessive amount of money invested in this market segment."
He said those who want to make a huge profit should not invest in preschool education because the majority of kindergartens should be nonprofit.
"If a private kindergarten has a strong profit target, it will cut teachers' salaries and benefits as much as possible to reduce costs. This will cause many education problems," he said.
In spite of the professional training they received, the majority of kindergarten teachers are paid much less than nannies.
The average salary of teachers at private kindergartens range from 1,500 to 3,000 yuan ($237 to $474) per month nationwide, while the typical monthly salary for a nanny who lives with the employer is about 6,000 yuan in first-tier cities such as Beijing.
Liu of the Beijing Beihai Kindergarten said the government "should increase investment in preschool education, especially the investment in selection of better teaching staff, to make kindergarten teachers feel proud of their job and motivate them with great compensation packages".