Craft beer maker descend on Beijing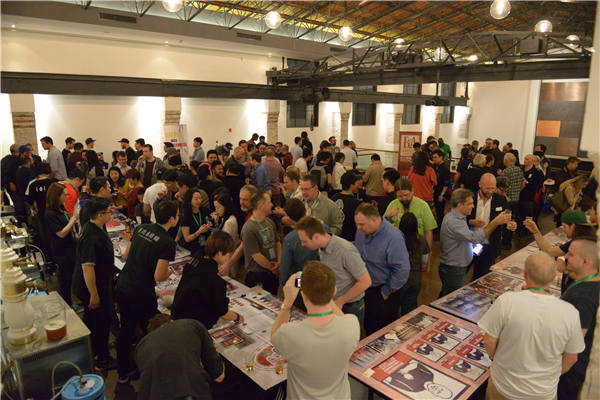 Discerning beer drinkers, get ready for the big fizz. The Beijing Invitational Craft Beer Festival will be held at TRB Copper by Great Leap Brewing in Beijing from March 23 to 25. This is the fourth edition of an event the organizers say is the first of its kind in Beijing featuring international breweries that brings in beer fresh, a lot of it unavailable otherwise in China.
"We want to expand the craft beer experience beyond the gray market and the suitcase beers that are creeping their way into China," says the event organizer, Carl Setzer, founder and brewmaster of Great Leap Brewing.
In 2012 GLB organized a Beijing Craft Beer Festival that featured emerging Chinese craft brewers, and two years later it decided to branch out and bring a wide variety of international brands into the country.
The festival provides an opportunity for both appreciation and education at a personal level rarely available in China's nascent craft brewing scene in Beijing.
What makes this year even more special is the number of international brewery representatives attending. At least 40 breweries will be in attendance, and 170 unique beers will be drunk throughout the festival.
The list includes Bell's and Left Hand from the United States, 8 Wired and Yeastie Boys from New Zealand, Mikkeller from Denmark, Baird from Japan, Moon Dog from Australia, Oedipus from the Netherlands and Lervig from Norway. Those names alone ought to be enough to pique any beer lover's interest.