Xi calls upgrading economy crucial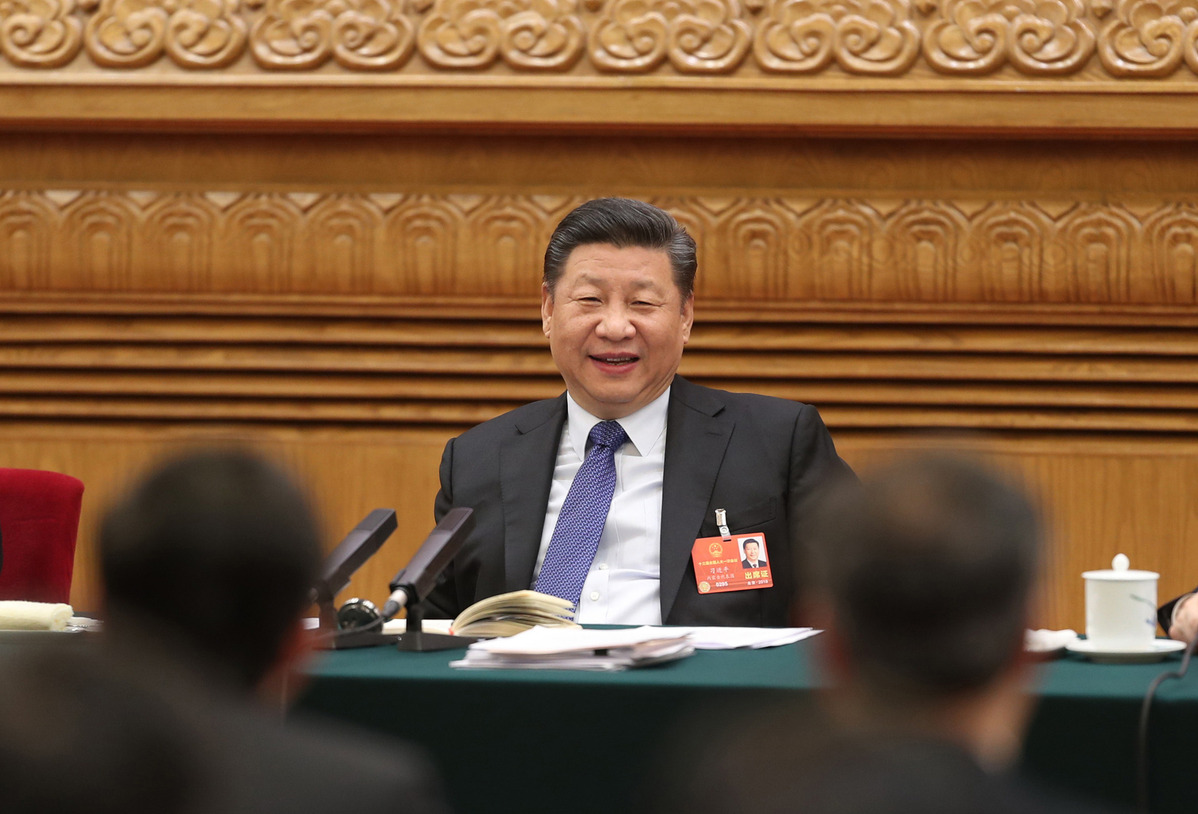 Xi Jinping, general secretary of the Communist Party of China Central Committee, stressed on Wednesday the importance of improving the economy's structure and developing the real economy as the country is in a crucial period of upgrading the driving force of its economic growth.
Xi made the remark while speaking at a panel discussion with deputies to the National People's Congress from Guangdong province.
During the discussion, eight lawmakers gave their advice on issues including speeding up the construction of a modern economic system, the development of the internet economy, industrial innovation, the education of migrant workers' children and military-civil integration. Xi listened carefully to the suggestions and exchanged views with the deputies.
In his speech, Xi said it is a systematic project to build a higher-quality economy, and one that requires comprehensive planning and long-term vision.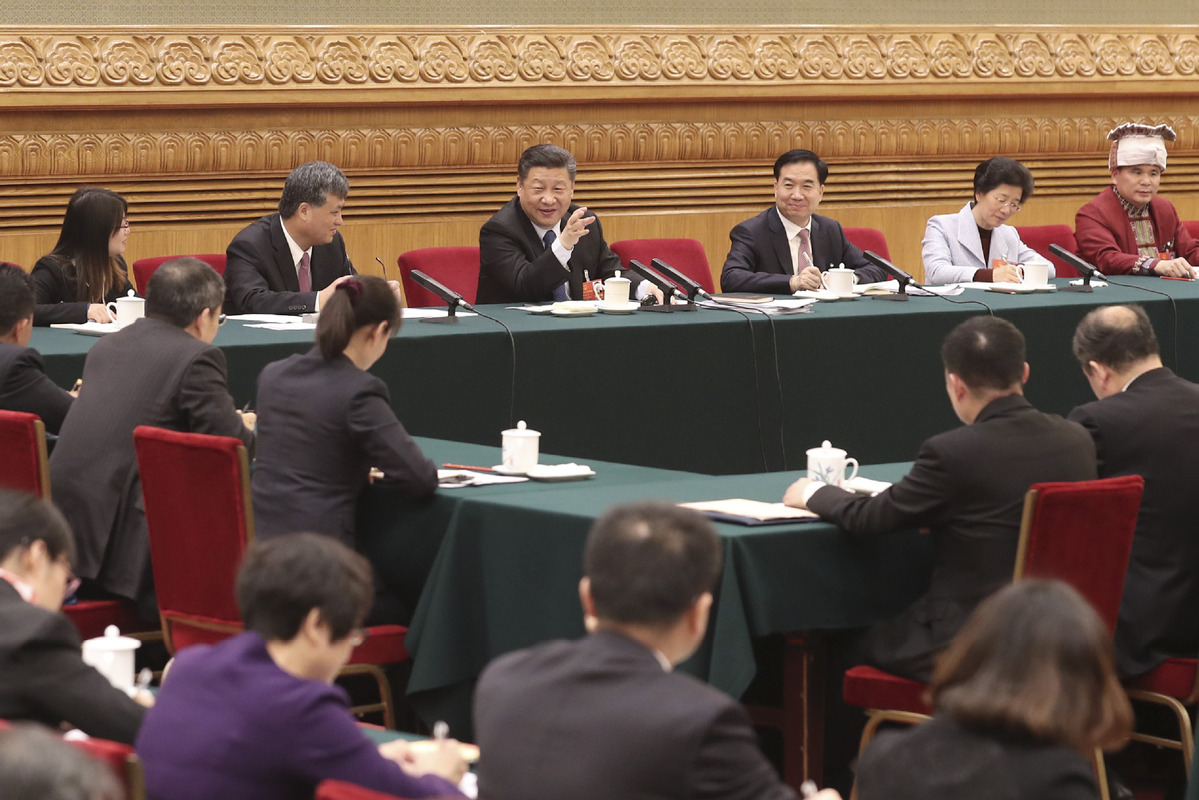 Xi urged pushing forward on institutional innovation, making the resources available for premium enterprises and promoting the free flow of innovative factors.
He required the government to increase the attractiveness and competitiveness of the development environment by providing excellent administration, services and a complete market system.
Building a modern economic system is essential for China to take the lead in the global scientific revolution and in industrial reform trends, and for China to fulfill its "Two Centenary Goals", Xi said.
Xi paid great attention to the development of new strategic industries in such areas as the new generation of IT technology, high-end equipment manufacturing, low-carbon development, biologically based pharmaceuticals, the digital economy, new materials and the oceanic economy.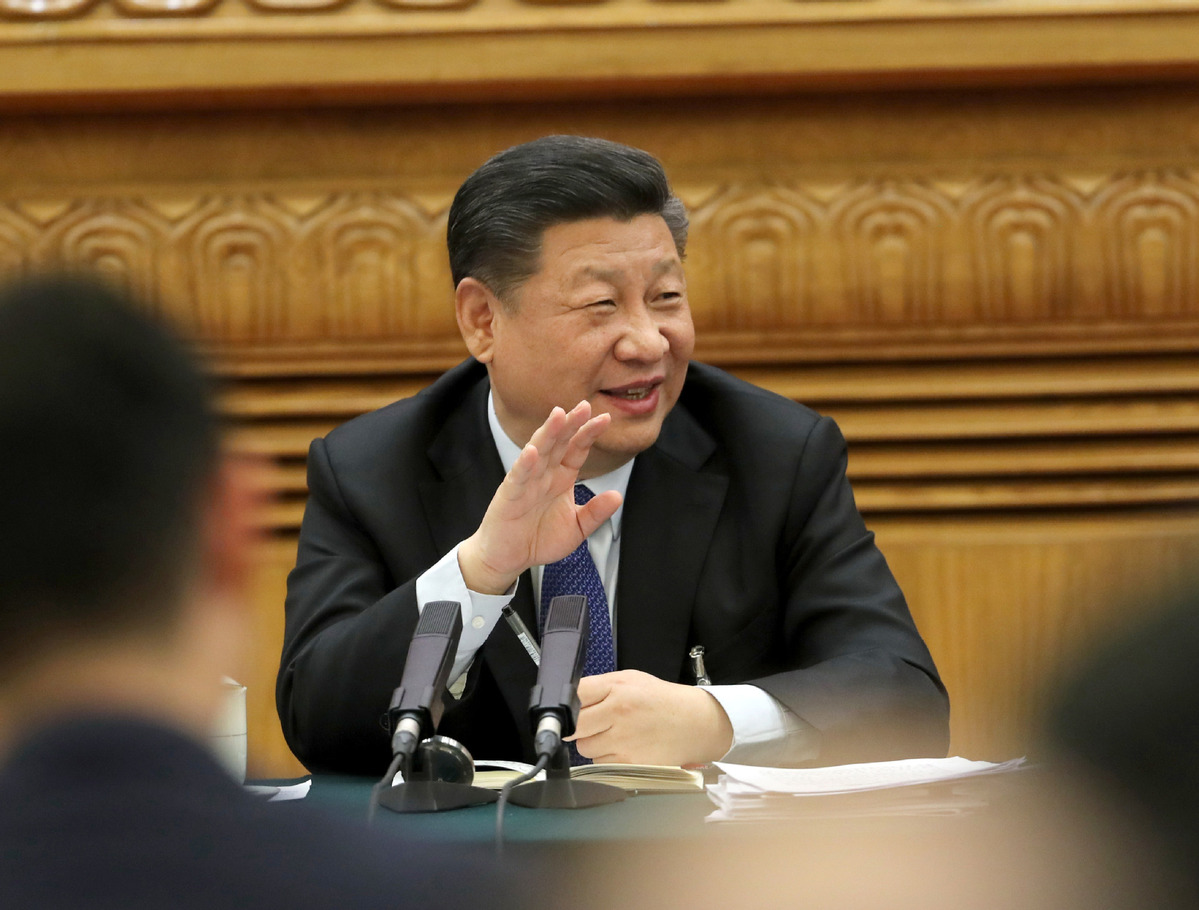 Xi called for firm determination and great courage in phasing out industries and companies with high levels of pollution and emissions, which reserves space for the development of new industries.
He stressed the importance of promoting scientific innovation, attracting top-level scientific talent from both home and abroad, supporting innovation by small and medium-sized companies and cultivating more innovative companies that develop and own their own intellectual property and focus on core competitiveness.
Xi required the opening-up of all areas with a broader vision, higher goals and more effective measures. Guangdong province should speed up building open economies at a higher level, proactively taking part in building the Belt and Road, and turning the Guangdong-Hong Kong-Macao Greater Bay Area into a world-class city cluster, Xi said.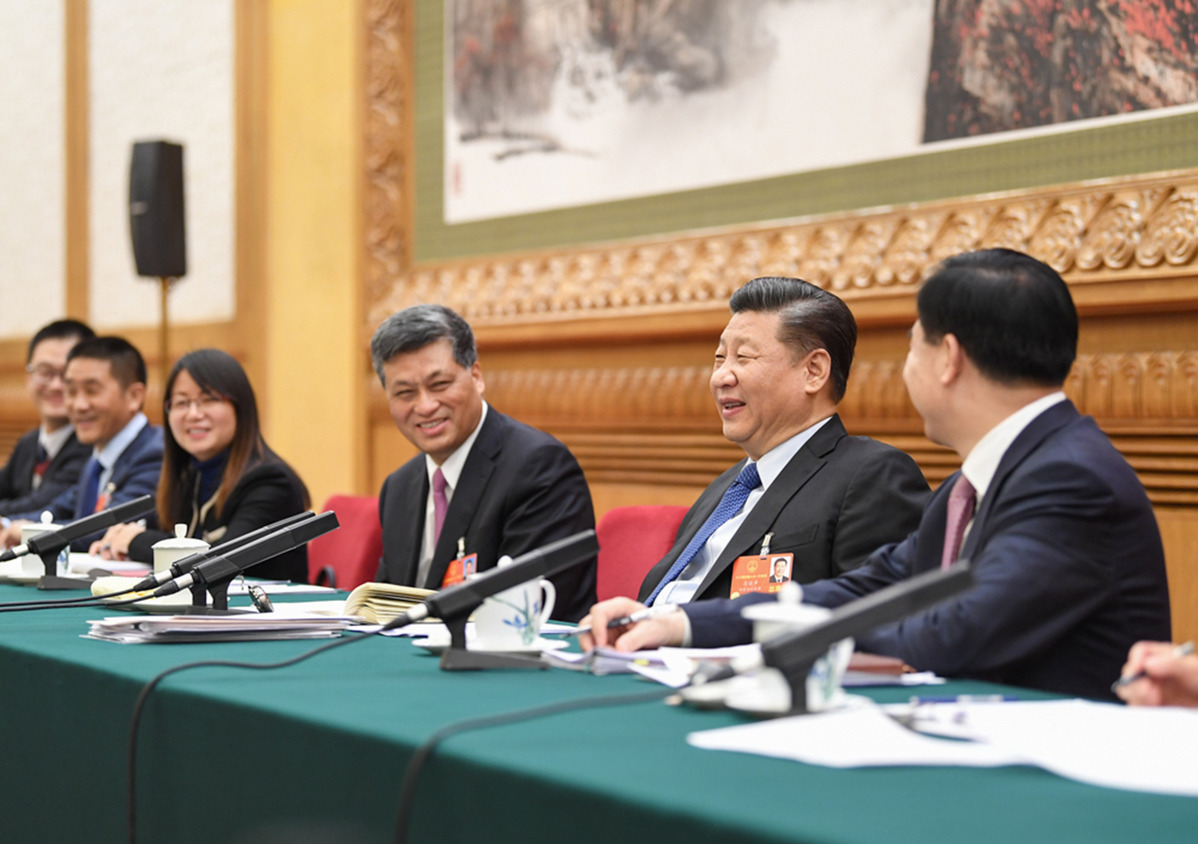 Xi urged more efforts to improve social governance and promote justice to ensure the stability, happiness and security of the people. The people should sense justice and fairness in every single judicial case, he said.
Xi also highlighted the importance of building a stronger Party organization at all levels and implementing the Party's frugality rules.