Unique exhibit sheds light on Qing Dynasty in Minneapolis
Share - WeChat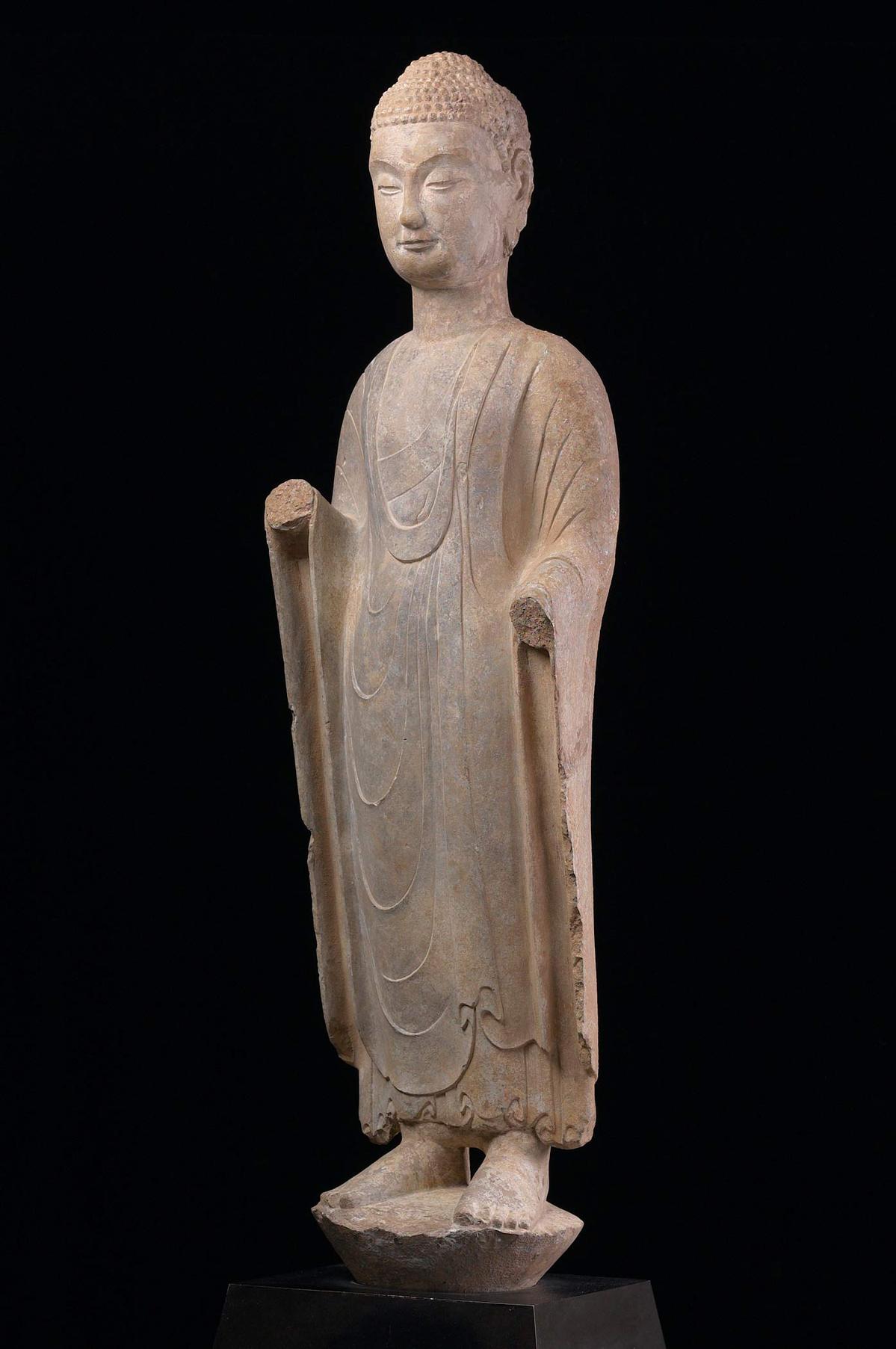 A ground-breaking exhibition on the Qing Empire, the last imperial Chinese dynasty, is drawing visitors and attention in Minneapolis.
The Minneapolis Institute of Art (MIA), in collaboration with celebrated theater director and visual artist Robert Wilson, has organized the exhibition that highlights the drama, rituals and opulence of the Qing Dynasty (1644-1911).
Visitors to the "Power and Beauty in China's Last Dynasty" see four centuries of Chinese culture and history in a display that uses sound, lighting, gold leaf, thatch and mud and priceless artifacts, most of which are from the MIA's own collection.
"We have been thinking about how to do something different to connect our collection with the public," Liu Yang, curator of Chinese art at the MIA said in an interview. Liu designed the exhibit in collaboration with Wilson.
"We want visitors to feel as though they are part of this closed, ritualized, and sometimes even dangerous world," Matthew Welch, the MIA's deputy director and chief curator said in a statement.
As for visitors, the exhibit, which runs until May 27, has been drawing people from the US and overseas according to Liu.
"Everyone who visits the show is so amazed by the unusual and unprecedented drama that is presented. This is something they have never seen before," he said.
The exhibit is composed of 10 galleries with over 200 objects from the Qing Dynasty. The soundscape in one galley is a composition of various sounds such as car horns, shattering glass, and brass instruments. Another gallery features five imperial robes.
Ann Waltner, who teaches Chinese history at the University of Minnesota, said she has never seen a display where the objects were so carefully displayed.
"In the room that evokes a regal lady's boudoir, the gowns hang on frames that mimic the contours of the human body, and a gentle breeze rustles the hems. This gives the gowns a much different feel than you get from the way they are normally displayed," she wrote in an email.
"The Buddhist room allows the viewer an intimate encounter with the statues," Waltner continued. "In an ordinary exhibit the viewer is separated from the art in a way that does not happen here. What Robert Wilson did is use splendid objects from the Qing Dynasty to enact his imagination of what the Qing was like."
Waltner said the Qing Dynasty occupies a significant role in China's history.
"It could be argued that for most of the reign of the Qianlong emperor (who reigned from 1735-1795), China was the most powerful, artistically sophisticated, and wealthy country on earth. I would say that the Qing is notable for powerful rulers (Kangxi, Yongzheng and Qianlong); important literary works (Dream of the Red Chamber); growing social and economic inequality which led to the Taiping and other rebellions in the 19th century, and a confrontation with Western imperialism beginning with the Opium War in 1840-42," she said.
paulwelitzkin@chinadailyusa.com