Kuwait, China to promote cooperation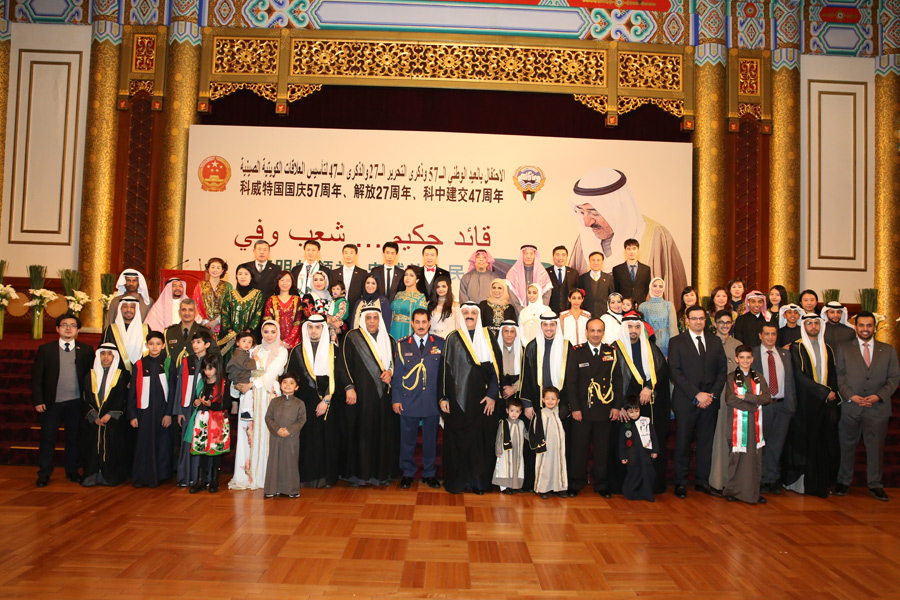 Kuwait and China will work on a number of projects, including the al-Hareer City and the five Kuwaiti islands' development projects, said Kuwait's Ambassador to China Sameeh Johar Hayat.
Hayat made the remark on the sideline of the Kuwaiti embassy's celebration of the 57th National Day, which was held in Beijing on Wednesday.
Assistant Foreign Minister Chen Xiaodong, who also attended the celebration, exchanged views with the ambassador in bilateral relations and issues of common concern.
Hayat said that both countries were eager to develop relations on various platforms, especially in energy, infrastructure and mass communication.
Kuwait is now developing a new business hub known as Madinat al-Hareer, or Silk City. In 2015, the Middle Eastern country announced the development of five islands off its coastlines into free trade zones.
Kuwait, which established diplomatic ties with China in 1971, was among the first Arab countries to sign with China to promote the Belt and Road Initiative, the ambassador said.

Kuwait and China are expected to pursue more cooperation in the near future to achieve the aspirations of both the Kuwaiti and Chinese peoples, he said.