China's monthly box office sales reach 10 bln yuan for first time
Share - WeChat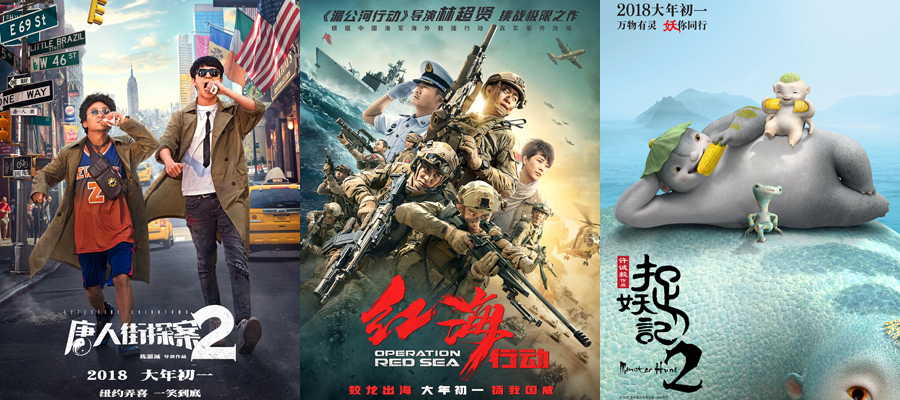 China's box office sales hit a record-high 10.14 billion yuan ($1.6 billion) in February, according to statistics released by the State Administration of Press, Publication, Radio, Film and Television on Thursday.
The figure increased 64 percent year on year, and surpassed the previous record of 7.38 billion yuan in August last year, marking the first time China's monthly box office sales reached the 10-billion-yuan milestone.
As of Wednesday, China's film market had raked in 15.09 billion yuan, a year-on-year increase of 36.14 percent, with 414 million tickets sold. Domestic films accounted for 82.98% of the sales, earning over 12.52 billion yuan.
The numbers are largely due to the traditional Spring Festival holiday, which lasted from Feb 15 to 21 this year.
During the break, the country's box office sales reached 5.72 billion yuan, more than 1.27 billion yuan of which was done on Chinese New Year's Day, setting the record for the highest box office sales on a single day in China.
The statistics also showed that 15 films have earned over 100 million yuan of box office sales so far in China in 2018, eight of which are domestic films.
Now, let's take a look at the top 10 winners in turns.