Hong Kong's care system struggling to cope with aging population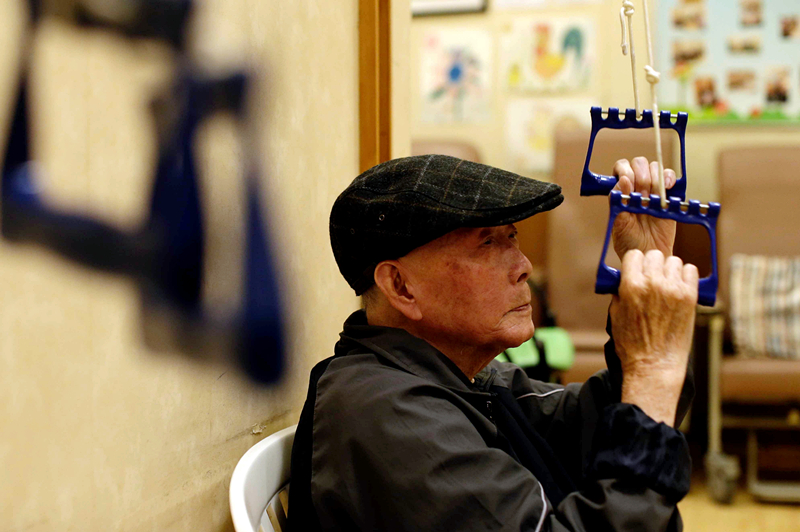 As the number of elderly people rises, demand for places in public nursing facilities is soaring, as Shadow Li reports from Hong Kong.
When Peter Lam arrived home one morning in October after a brief breakfast outing, he realized something was wrong. He knocked on the door of his mother's room, but there was no response. He knocked again, but she still didn't answer.
The 40-something graphic designer pushed the door open, only to discover that what he had dreaded was true; his 80-year-old mother had had a stroke and was lying unconscious on the floor.
Lam called an ambulance, which took his mother to the intensive care unit at the Caritas Medical Centre near their home in Sham Shui Po. It was lucky that he came home early that day, he told himself.
But the next few weeks needed more than luck; instead, patience and time were required. Lam's mother was in the ICU for several weeks, and is now in palliative care at the hospital. The doctor has said even if she recovers, the senior will not be able to care for herself as well as she used to.
Lam and his mother may even have to leave the two-bedroom apartment in which they have lived for years because the elderly lady will be bedridden, but it's unlikely that anyone will be available to provide full-time care. Given the circumstances, it would be natural for Lam to apply for a place in one of the many public nursing homes sprawled across the city.
However, by the end of last year, the waiting time for a place in a public nursing home was about three years, according to the Social Welfare Department, and 36,948 seniors were in line for the service, although it is thought that many may have already died.
The latest available figures show that 3,392 people died while waiting for a place in a public nursing home in 2005, but in 2014 the number was 5,568.
Varying quality
The quality of services offered in nursing homes in the city varies widely, according to an audit report published in October 2014. Public nursing homes, which receive extensive government funding, have always been popular, but the city's rapidly aging population means demand is rising rapidly.