Knowing Pinyin
Share - WeChat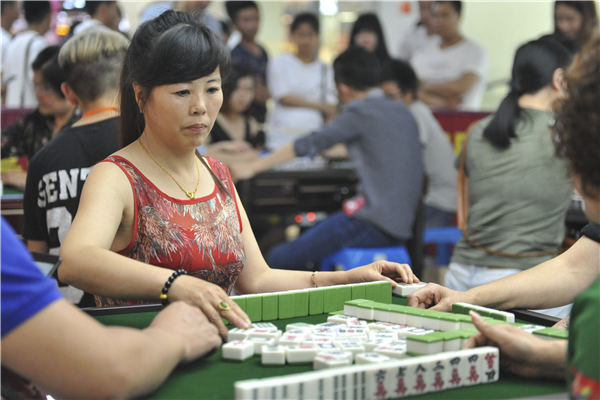 It also reflects China's growing influence on the world economy, she says.
With regard to economic terms, the top-100 list of words and terms in the survey contains "yuan", "renminbi" and "yanghang (The People's Bank of China)". In March 2016, "yuan" and "renminbi" were included in the Oxford English Dictionary, she says.
Hongbao (red envelope), zhifubao (Alipay) and wanggou (online shopping) also entered the top-100 list, indicating the increasing influence of China's internet economy, Yang says.
Consumer terms such as dama (middle-aged Chinese female tourists spending money in Western countries) and daigou (helping others to buy goods from other countries) were also included on the list, reflecting how Chinese people's spending ability has increased.
Words and terms such as Chang'e (China's lunar probe project), Wukong (Chinese dark matter probe satellite), zhongguozhizao (made in China) and gaotie (high-speed train) were also on the list, showing the growing influence of the country's progress in science and technology.
On the whole, the survey found, the best-known Chinese terms were related to martial arts, philosophy and religion.
The middle section of the list contains terms related to Chinese food such as doufu (tofu) and mogu (mushroom), Chinese holidays like chongyang (Double Ninth Festival) and qingming (Tomb-Sweeping Day). The lower section of the list contains terms about Chinese natural landscape and animals such as changjiang (Yangtze River), huanghe (Yellow River) and jinsihou (snub-nosed monkey).
Most Popular