Unusual but true: baby allergic to water, including own tears
In our stories this week, we had an 1-year-old toddler allergic to water, a German town celebrating Chinese Lunar New Year, a lifelike wedding cake made in the shape of a bride, a young girl trekking high hills for charity and, a peacock trying to board a flight. All the interesting, red-hot and downright odd anecdotes from around the world are in our news review.
US toddler allergic to water, including her own tears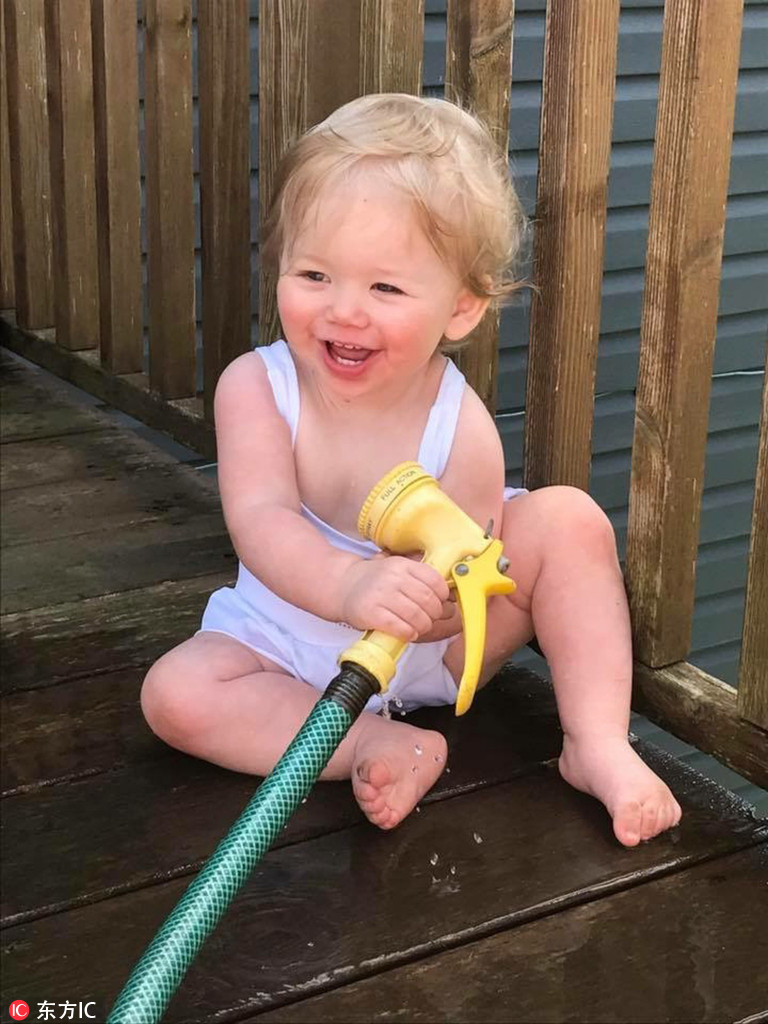 Ivy Angerman cannot cry, bathe or swim without breaking out in hives and rashes. Even sweating can cause an outbreak of painful blisters and red cheeks.
The 18-month-old toddler living in Minnesota, US, was recently diagnosed with aquagenic urticaria, which is a rare allergy to water that causes severe hives and rashes. The symptoms may get worse as she gets older.
The child can only be immersed in water for about 15 minutes before her skin becomes painful. She has been prescribed an antihistamine to reduce the length of her reactions, which is said to be only treatment available.
Ivy might be the youngest person ever to be diagnosed with this condition, which usually affects people in adolescence, doctors said. She becomes one of the 50 people in the world to be "allergic to water".