Embassy concerned about impact of university strike on Chinese students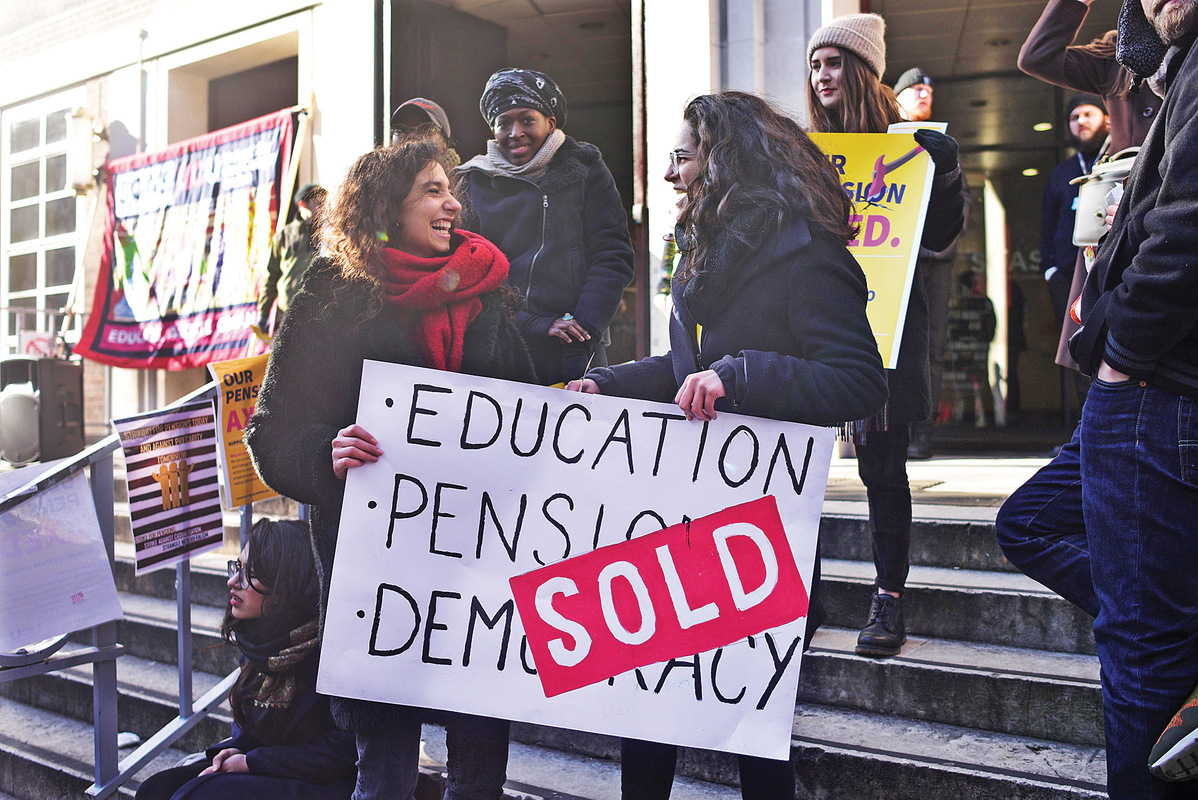 The Chinese embassy in the United Kingdom has urged students from China to voice their opinions through the proper channels and to safeguard their legal rights in accordance with the law in response to a strike by teaching staff at 61 UK universities.
In a statement, the embassy noted that the strikes have disrupted the normal routine of Chinese students in the UK and said it had expressed its concern to Britain's Department of Education.
Members of the University and College Union, representing lecturers and other academic staff, are taking part in strikes to protest plans to offer them lower pensions than they had been expecting.
Universities UK wants to change to the Universities Superannuation Scheme so that pensioners will no longer receive a pension based on a percentage of their final salary but one based upon the performance of the stock market. Employers argue the pension scheme is billions of pounds in deficit and cannot afford to pay the pensions it initially promised. Unions say the proposals will leave an average lecturer almost 10,000 pounds ($13,800) a year worse off in retirement.
Students from many universities have signed petitions demanding universities compensate them for disrupted lectures.
Georgia Davies, 21, a student at the University of St Andrews, estimated the strikes could cost her 768 pounds of face-to-face time with a lecturer.
Hannah Morrish of The Student Room, an online forum, said: "With tuition fees in excess of 9,000 pounds a year, students feel it's unfair that they are the ones who will ultimately pay the price for missed tuition."
Sam Gyimah, minister of state for universities, said students whose courses have been disrupted by the strike should receive compensation for lost classes.
At the launch of a new higher education regulator, Gyimah said this was the "age of the student" and they deserved better value for money.
King's College London said it will have a fund to compensate students. The university said it will ring-fence any savings it realizes as a result of not having to pay striking staff and use that money to "offset the impact of the strike on our students".