Remembering Guangzhou in the late 1980s and early 1990s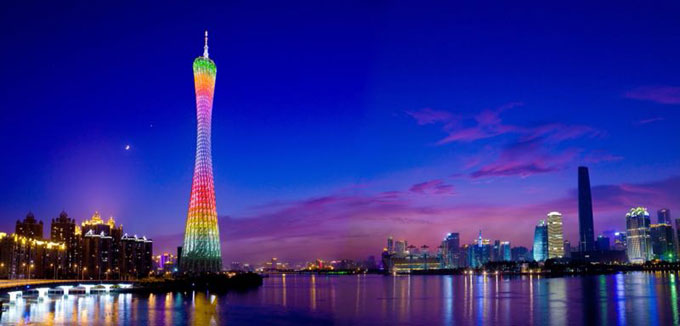 Looking at images of contemporary Guangzhou, it is so hard to believe this was the compact riverside city I had arrived in on a humid July morning in 1987. I confess to having then known so little about the country and far less about Guangzhou. Reaching the finale of an overland rail journey from Scotland, my 18-coach green train pulled into the city's main station. I was surprised not to be disembarking at 'Canton', the name printed on my schedule. In the UK I was familiar with Cantonese cuisine, multi-toned Cantonese speech and of course, Canton. But Guangzhou and Guangdong were names relatively unknown. Ironically, five years later I would return to live and work for one year both in the city and the province. There was a dearth of knowledge and indeed so many misunderstandings not just about this rapidly developing area but also China as a whole. My subsequent public talks, in Scotland, about the '87 rail journey and later about Guangdong attracted large audiences. There was a thirst to learn about China, particularly to hear firsthand experiences. Indeed, as I look at today's images it is time to return south and re-document the city that became my home, my passion, indeed my life over a quarter century ago. It is a city now at the heart of one of the world's increasingly important urban areas, the Greater Pearl River Delta.
Traveling south along Renmin Lu from the railway station in 1987 I was fascinated with Guangzhou's architectural contrasts. So different to the wide avenues and imperial palaces of Beijing I had been through only two days previously. Pavements, shaded by buildings built over to protect from rain and sun, brimmed with local commerce. Pulling onto Shamian Island, the White Swan Hotel, dating from 1983, provided the most luxurious stay I'd had since leaving Scotland. It rose like a tower above the busy Pearl River, providing a vantage point to appreciate the importance of the city's waterborne commerce.
Most Viewed in 24 Hours
China stories