Palace Museum scroll adds culture flavor to Shanghai scene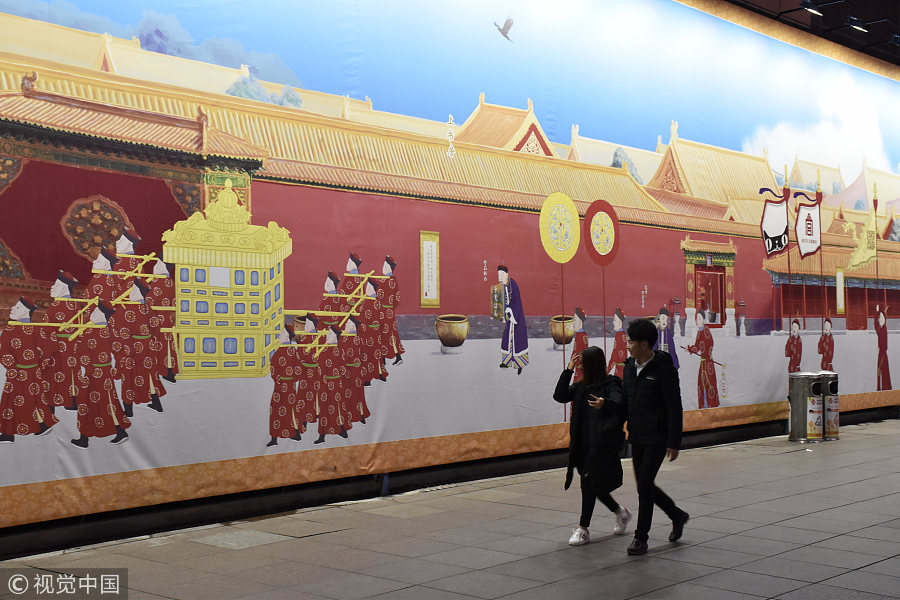 A 1,000-square-meter large scroll themed on the Palace Museum in Beijing appeared at the Nanjing Road, a famous pedestrian street in Shanghai. The scroll shows the history and culture of the 600-year-old Palace Museum, and the majestic architectures such as the Meridian Gate, Hall of Supreme Harmony, and the Palace of Heavenly Purity.
The whole scroll draws materials from the ancient classic paintings collected by the museum, and aims to bring Palace Museum culture to the southern part of China. Combining modern urban scene with the ancient museum landscape, the scroll attracts many visitors for photograph.