Record number of students apply for performing arts colleges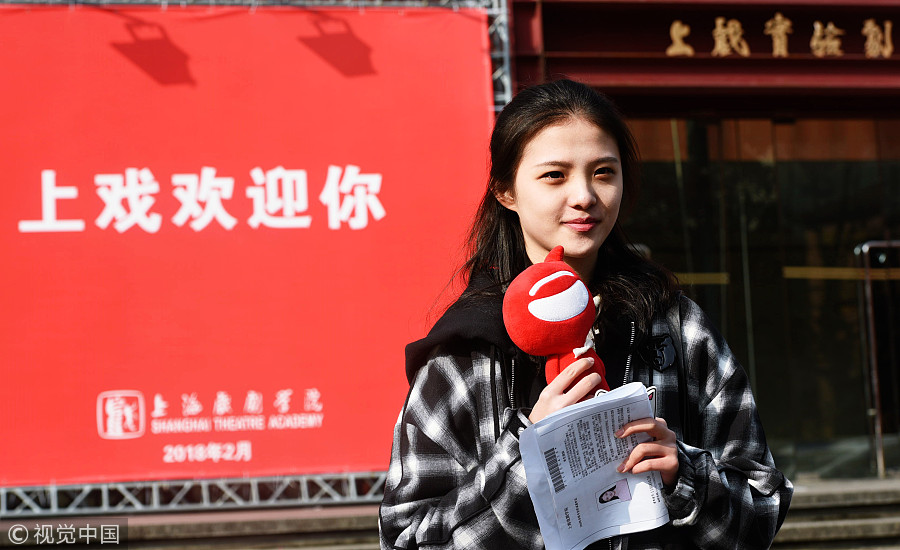 BEIJING - A record number of high school graduates have applied for two of the top performing arts schools in China.
More than 45,000 students are taking the Beijing Film Academy entrance exam, 18 percent more than last year, the school said Tuesday.
Nearly 10,000 would-be actors and actresses will vie for 50 places in the highly coveted acting department, which has trained many of China's TV and movie stars.
Other highly competitive departments include directing, scriptwriting, production and editing. Admission rates in these departments are as low as around 0.5 percent.
More than 30,000 students have applied for the Shanghai Theater Academy. Over 6,000 will compete for the 50 places in the acting department. One in every 126 applicants will make it.
A number of measures have been taken to ensure a more open and fair admission process, such as including more industry figures into the admission panel.
The surge of applicants follows rapid development of film and online video in China.
Box office revenue rose 13.4 percent in 2017 to 56 billion yuan ($8.7 billion), with domestic films contributing 53.8 percent, according to the State Administration of Press, Publication, Radio, Film and Television (SAPPRFT).
In the first half of 2017 alone, about 5,000 Internet films, series, cartoons and documentaries were registered with the SAPPRFT.