Mural duty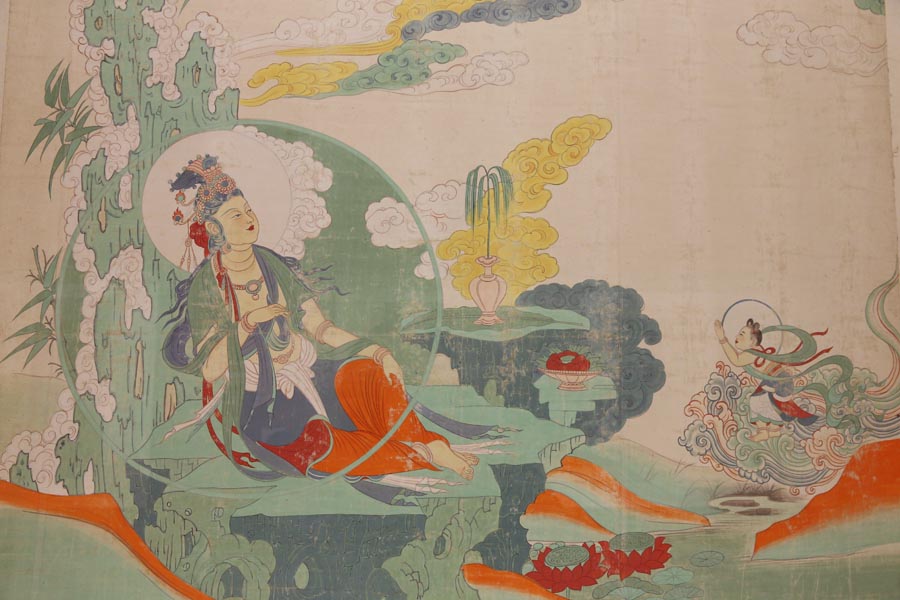 An artist with a genius for reproduction spent years capturing Dunhuang's cultural legacy. His work is now on display in Beijing. Lin Qi reports.
When Chang Shuhong arrived in Dunhuang in 1943 to prepare for the establishment of the Dunhuang Research Academy, he was welcomed by Zhang Daqian (1899-1983), the maestro of traditional Chinese ink-brush painting.
Zhang had already been living in Dunhuang for nearly three years, copying murals at the Mogao and Yulin grottoes. The remote, desert-bound area in northwestern China's Gansu province was then a little-known treasure trove of Buddhist art, with several hundred caves housing a vast number of imposing murals and colored statues produced between the fourth and 14th centuries.
Chang's daughter, Chang Shana, who is now 86 and a prominent graphic designer, moved to Dunhuang with her father and lived with him there for six years. She says Zhang handed her father a roughly drawn map just before his departure.
"Zhang mapped out the paths to the woods around Dunhuang, and marked the spots where we could pick edible mushrooms, when they might be available and how many we might find growing there," Chang Shana says. "Zhang wrote on the map that mushrooms were one of the very few delicacies we would be able to find in Dunhuang due to the severe natural conditions."