'Monster Hunt 2' tops Chinese box office
Share - WeChat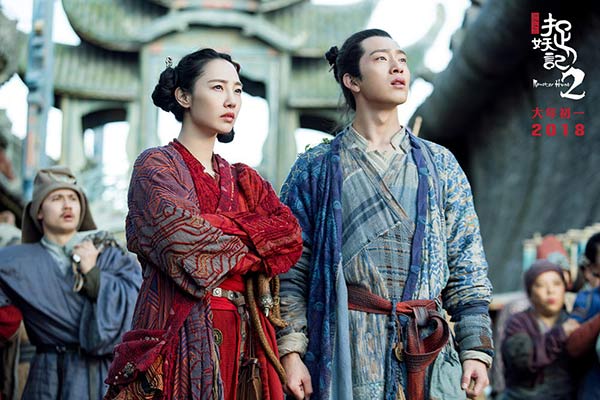 Domestic fantasy "Monster Hunt 2" led the Chinese film market in the week ending Feb 18, earning 1,190.6 million yuan (about $187.7 million), according to Maoyan, a popular film database in China.
Second place went to "Detective Chinatown 2", which took over 979 million yuan at the box office last week.
Third place went to "Monkey King 3", which tells a story of the Monkey King and his companions in the Kingdom of Women.
Actually, all top five films were released on Friday, which was the first day of the Chinese Lunar New Year.
China's box office had raked in more than 3 billion yuan in the first four days of the week-long holiday, breaking the sales record for the same period.