Which Chinese words do foreigners recognize the most?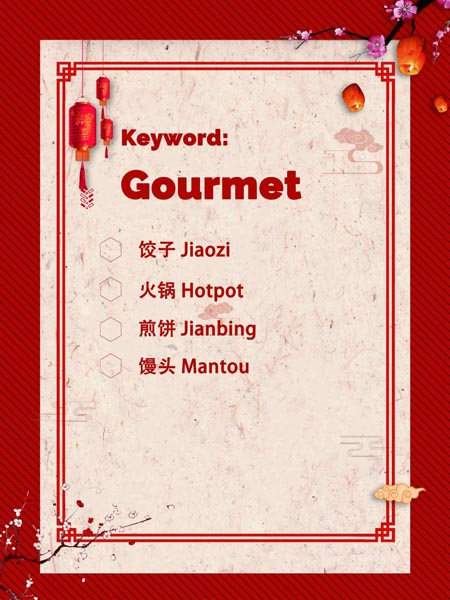 Dumplings, hot pot (Huoguo), pancake (Jianbing) and steamed bun (Mantou) are among the eight food words that foreigners recognize the most. Many foreign students were inspired by Chinese pancake vendors and launched their own start-up catering businesses after returning to their own countries.
Nowadays, people can eat Chinese pancakes not only in China, but also in the US and Europe.
Meanwhile, many Chinese festivals, such as the Double Ninth Festival, the Lantern Festival, Dragon Boat Festival and the Spring Festival have also become familiar to foreigners.