Chinese box office breaks single day sales record
Share - WeChat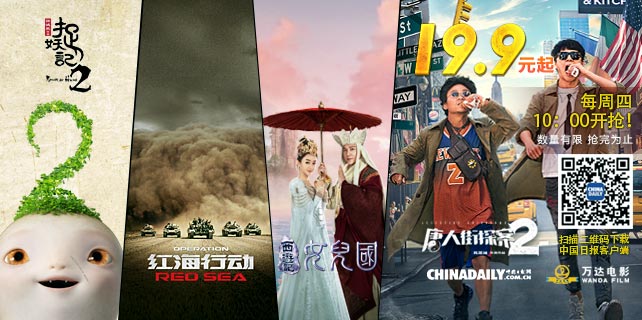 BEIJING -- China's box office raked in more than 1.3 billion yuan (about $205 million) Friday, the first day of the Lunar New Year, breaking the single day sales record for the Chinese market, according to Maoyan, a popular film database in China.
The box office was buoyed by a strong performance of sequels of domestic productions.
On its debut on Friday, "Monster Hunt 2," a fantasy movie, led the list with more than 550 million yuan in revenue.
"Detective Chinatown 2" retains a comedic style while the setting has changed from Bangkok to New York. "Monkey King 3" sets the adventures of Monkey King and his companions in the Kingdom of Women.
"Operation Red Sea," which tells a story of China's anti-terrorism efforts, was produced by the same director of "Operation Mekong," a blockbuster action movie which debuted in 2016.