'International Style' highlights the 2018 Spring Festival Gala
Share - WeChat African actors in comedy sketches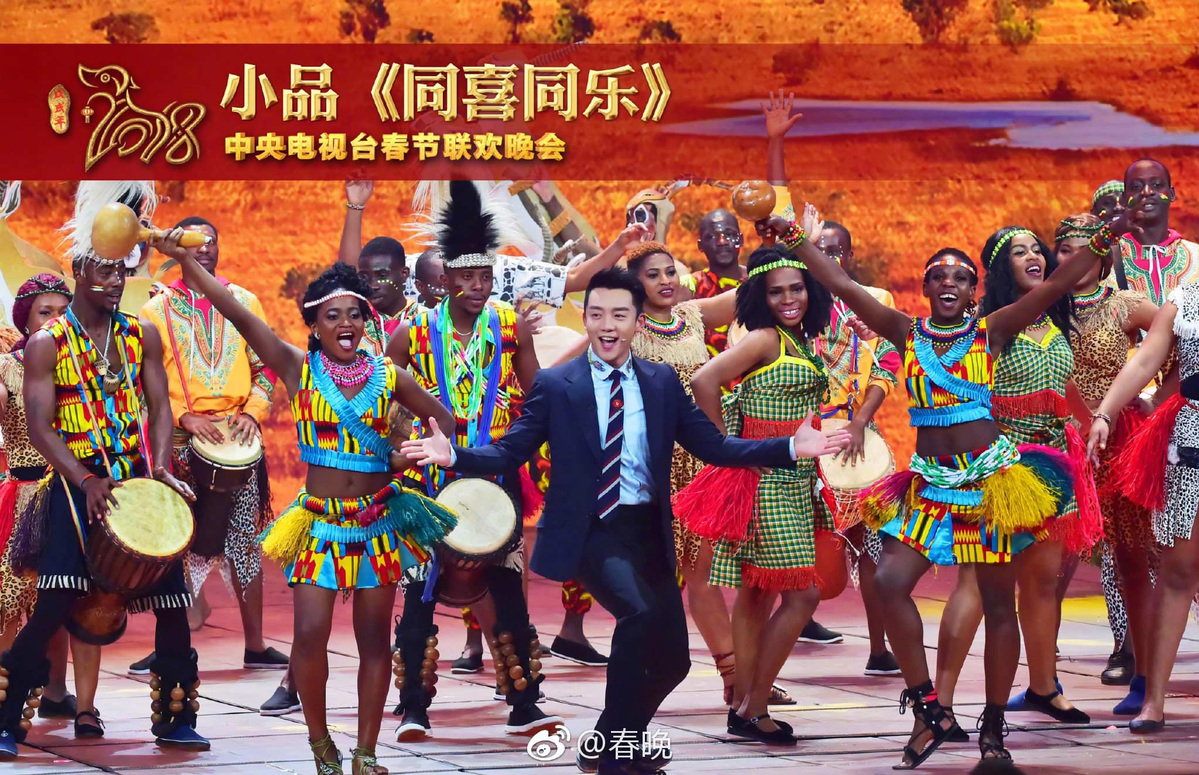 A group of artists from an African art troupe called Zaouly, together with an African attendant from the Nairobi-Mombasa Railway, told a story between the Chinese and African people. The attendant was forced into a blind date by her parents and to deal with her parents, the attendant and her Chinese teacher – played by Chinese actor Zheng Kai – disguised as a couple.
The sketch, which relies greatly upon the differences in language and cultural norms, is usually one of the most anticipated programs every year. This year, for the first time ever, foreign actors took part in the sketch.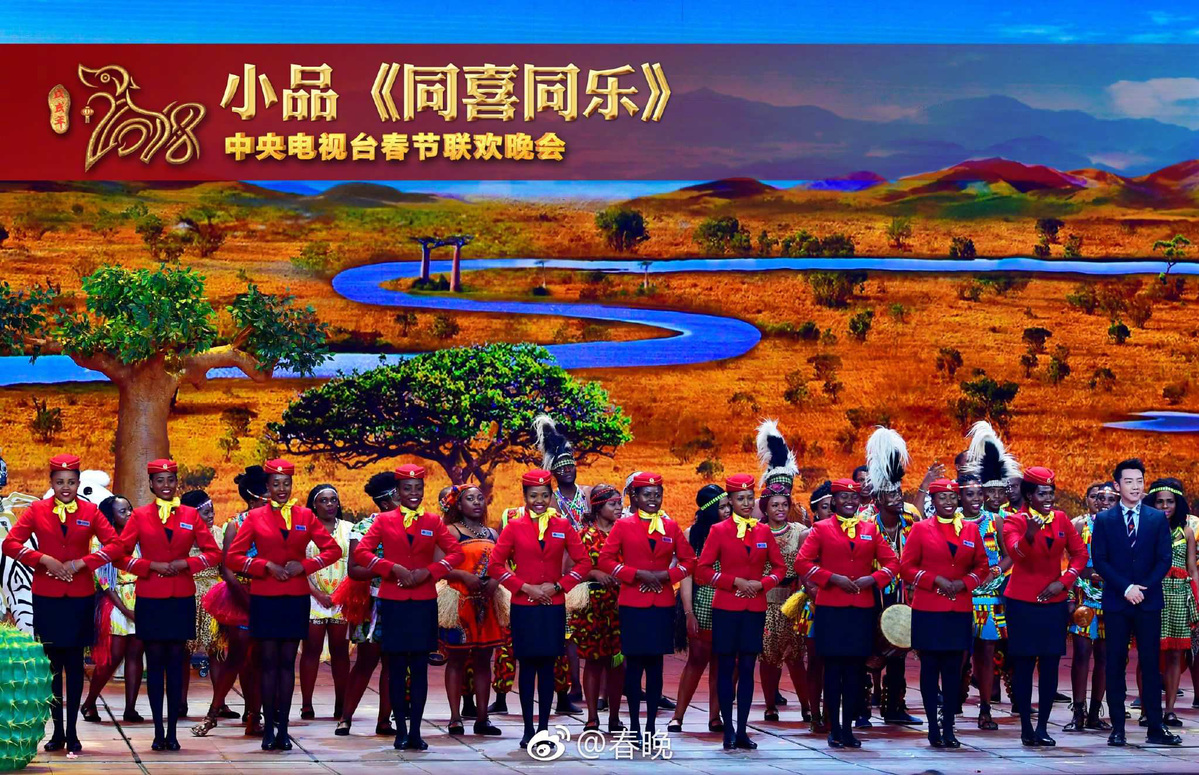 The Nairobi-Mombasa Railway, funded by China, was launched in May 2017 in Kenya. The 480 km railway, which links the country's largest port city of Mombasa to the capital Nairobi, has significantly improved the country's transportation.