Treasuring memories of southern Guangdong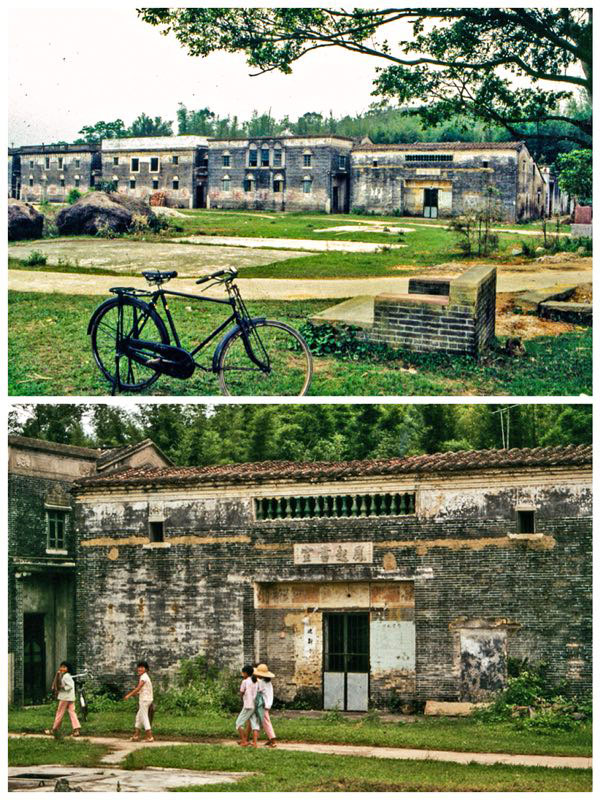 China's vast countryside has fascinated me since I first viewed it from the comfort of a train back in 1987. Moving south from the grasslands and semi-desert of North China's Inner Mongolia autonomous region to the lush fertile landscapes of South China's Guangdong province, I was an outsider looking in. Later, visiting Hainan, I walked amid vast swathes of rice while wandering through timeless villages. At times I felt like an alien confronting incomprehensible languages spoken in local dialects. I regularly received perplexed stares, for why would a foreigner follow rough rural tracks when he could be having the comforts of rapidly modernizing cities? How could I explain that I saw beauty in much of China's landscape? It's a feeling I still retain.
There were stunning areas for photography, sketching and painting, although having lived in Guangzhou, for example, I was not immune to urban-rural disparities. The countryside initially lacked comforts and opportunities generated by the urbanization embarked on since the late 1970s. At times however, watching the sun setting over the semi-aquatic paradise of the sub-tropical south, it was easy to forget that rural life could be hard. China was still essentially rural when I undertook that first north to south journey. Estimates suggest in 1990 that 26 percent of the population was urbanized; by 2000 around 36 percent; by 2012 it was passing 51percent, a proportion continuing to grow. Traveling today I am seeing fewer people working the land with an obviously ageing village population.
How could I become close to China's rural landscapes? As a geographer, man-land interactions long fascinated me. In 1993 I was invited to Taishan, a small city within the western Pearl River Delta. Fortuitous, for not only to the city, but to visit a rural family home within Fengqi village.
Most Viewed in 24 Hours
China Views