Amazon no easy nut for JD to crack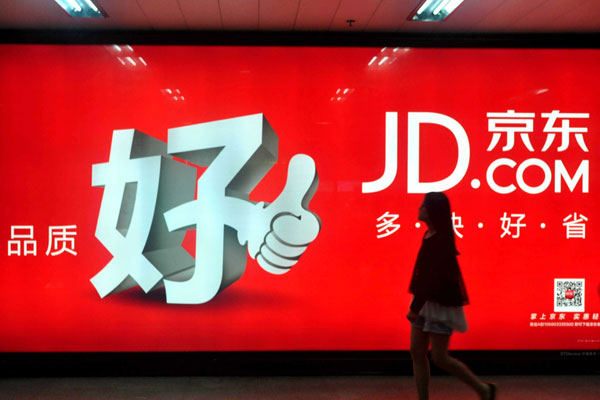 Chinese e-commerce giant JD could shake up Amazon's operations in Europe in the coming years, according to retail experts who say the enterprises may be in for "a very tough fight".
The appraisal follows Liu Qiangdong, founder and chief executive of JD, announcing his company's plans to launch its first European e-commerce platform and delivery services in France later this year. It then plans to roll that out to the United Kingdom and Germany.
Feng Li, a professor of information management at Cass Business School, said JD may be successful, but only if it can bring something different to European customers. Feng said Europe is big enough to accommodate two or three major players but Amazon dominates the market because it has a strong local presence and excellent logistics.
"Challenging an established player with strong infrastructure, excellent customer services and deep pockets is never easy," he said.
Jeffrey Towson, a lecturer in investment at Peking University, said JD's biggest advantage has always been the large number of Chinese customers, something the company has used to attract international merchants and brands to its platforms.
"For JD to jump into Europe, they will have to capture European consumers and it's not obvious how they can do that," Towson said.
The company plans to spend at least 1 billion euros ($1.23 billion) during the next two years on buildinga logistics network in France that will ensure it is capable of challenging Amazon by 2019. Since 2010, Amazon has invested 15 billion euros on its European operations.
Jonathan Reynolds, associate professor in retail marketing at Oxford University, said Amazon's extensive warehousing and distribution facilities in seven European countries, and its dedicated sites for each country, give it "first mover advantage" in Europe.
"The company is an increasingly well-embedded, recognized and broadly trusted retailer across much of Europe," Reynolds said. "Dislodging them from consumers' hearts will be an uphill struggle for any competitor."
But he said JD could seek collaborative arrangements with existing European retailers, logistics companies, and suppliers that will allow it to grow in Europe.
And experts say competition between the companies should bring benefits to customers.
"When big and well-funded competitors fight for market share, that is usually good for consumers, at least in the short term," Towson said. "They'll get lots of free stuff and subsidies, even free delivery."
Feng added: "By taking on Amazon in Europe, JD could put pressure on all e-commerce firms to improve services for consumers and to innovate in new products and services."