20-year-old makes fortune on memes
Share - WeChat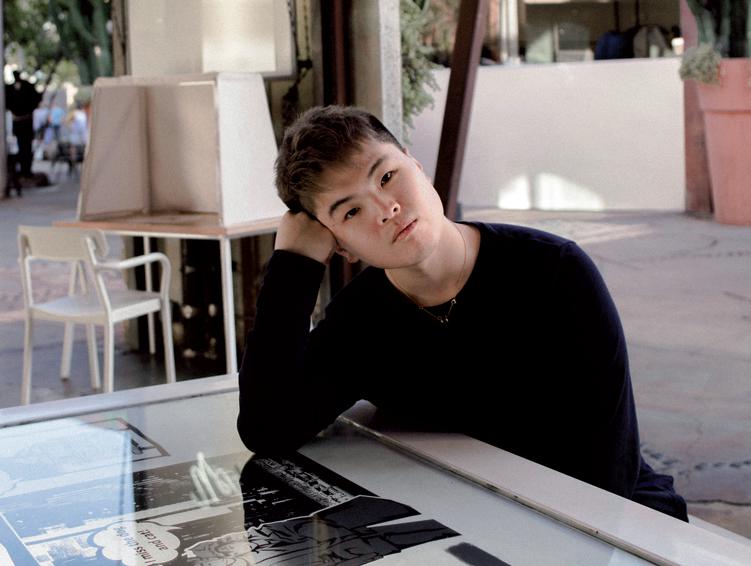 Jason Wong, a 20-year-old social media influencer, said his meme-themed e-commerce business could easily make more than $1 million this year.
The Irvine, California-based Wong sells self-designed merchandise, including coloring books, cooking books, soaps, candles, bath bombs and socks, through the website danktank.co. He has more than 1 millions followers.
When he immigrated to the US from Hong Kong at the age of 8 in 2005, he tried to assimilate into American culture by spending a lot of time on the internet learning how to make jokes and funny pictures. And then he went on American websites to learn how to do that.
"For me, one of the ways to learn the American culture was learning how to be funny and writing jokes," Wong said.
He spent a few years creating content and building a large social media following. He realized he could monetize his work. He then served as a memes consultant for corporate clients to do advertising and brand content.
"That's not what I really wanted to do. I want to do something more meaningful, so I started to develop the meme products that I could sell. That's really where we are at right now," said Wong.
He has a team of 10 people, including meme researchers and designers. Most of the products were made in China.
His first product is a "Holy Meme Bible" — a coloring activity book – came out last year. It combines coloring and filling in the dots (like children's coloring books) with the most viral memes of 2016.
The book is just for fun, but it also brings adults back to their childhood through something they are familiar with, he said.
On the first day when the book went on sale, it sold out in a few hours, so he invested in new inventory and marketing on more social media platforms. So far, he said the book alone has earned him more than a half-million dollars in sales.
Another popular book is The Lean Meme Cuisine Book, in which every dish was crafted by three professional chefs with inspirations from the popular memes – like Trump's executive chicken, and stir-fried glass noodles.
Other products include "candles that remind you of sad memories" and "Ramen Noodle Condoms".
Wong said his Chinese-American identity helped him stand out.
"I was kind of lost (when he first arrived in the US). At that age, you are trying to find out who you are. So you are constantly trying to understand who you want to be, what kind of people you want to be around and what culture you want to familiarize yourself with," he said.
Coming to the US with a knowledge of Chinese culture helped Wong see things from a new perspective.
"My business style is a mixture of Chinese in English style business because of my background," he said. When Chinese do business, they like to negotiate and try to be friendly, but Americans are more straightforward, he explained.
"The Chinese suppliers appreciate American people coming to them and understanding their culture. I think I get the better end of the deal sometimes," he said.