EU plays hardball over post-Brexit Britain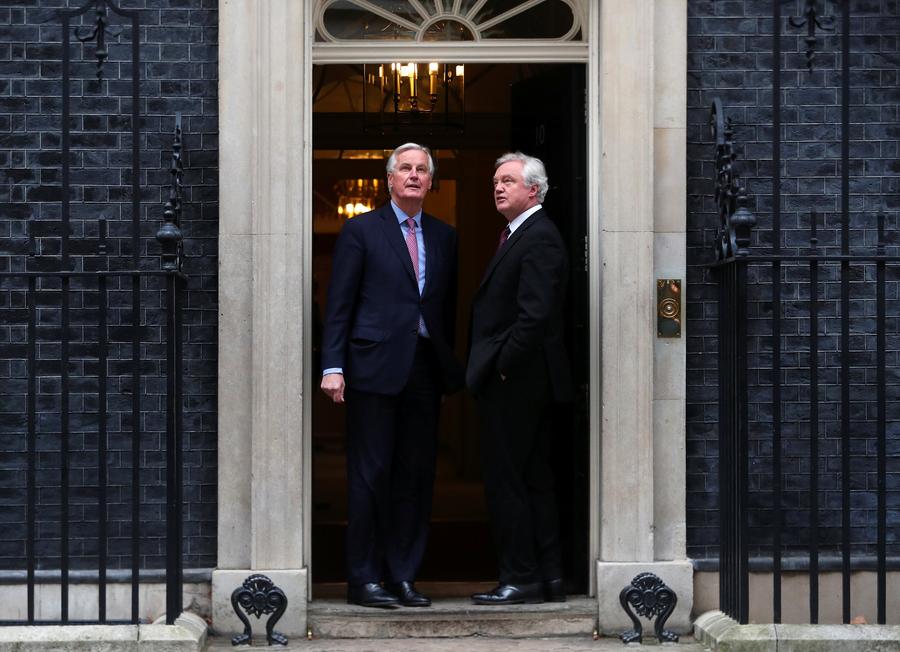 Britain runs the risk of being punished by the European Union in the 21-month transition period following its exit from the trading block, under plans being drawn up in Brussels.
In the aftermath of Brexit, which is due to take place on March 29, 2019, London must continue to observe laws which cover EU members, but without any decision-making power - a move EU critics have said will leave the Britain as a "vassal state".
AFP reported that the latest draft of the transition agreement calls for a "mechanism allowing the union to suspend certain benefits deriving for the United Kingdom from participation in the internal market" if there is insufficient time to take the matter to the EU's highest court in Luxembourg.
Being part of the European single market would allow Britain to carry on trading without tariffs or customs checks during the transition period, and would also permit British citizens to live and work without restriction in other EU member states.
It is understood the draft text says punishments should be imposed "where it considers that referring the matter to the Court of Justice of the European Union would not bring in appropriate time the necessary remedies".
Contingency plans
The British government has yet to make a formal reply or comment on what contingency plans it might have should single market access be blocked in that period.
"This is a draft document produced by the EU that simply reflects their stated directives," a spokesman for the Brexit ministry told AFP. Germany's Brexit coordinator Peter Ptassek has welcomed the document, saying it "provides the clarity the economy facing Brexit needs". The EU and Britain are supposed to have concluded talks on the transition period by the end of March.
In December, an interim deal was reached covering three significant Brexit-related issues - Britain's financial settlement, the rights of EU citizens in Britain post-Brexit, and the border between Northern Ireland - which is part of the United Kingdom - and the Republic of Ireland, an EU member state.
Further talks this week in Brussels will focus on the transition period and also discuss the Irish border.
Once agreement on the transition period is reached, future relations between Britain and the EU, and any possibly trade deals, will be discussed.
However, there is already disagreement over whether EU nationals moving to the UK during the transition period should have the same rights as those who came before.