Get smart with your phone, film director urges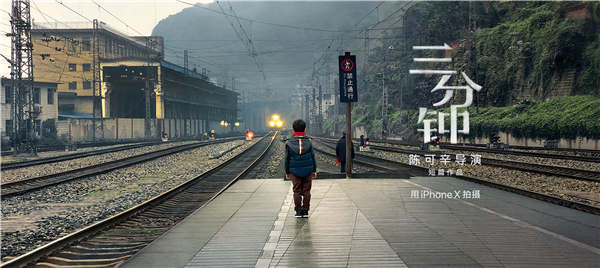 How can ordinary youngsters realize their dreams of becoming film directors?
One winner of multiple best director awards at the top two Chinese-language film awards-the Hong Kong Film Awards and Taiwan's Golden Horse Film Festival-Peter Chan offers a simple answer: use a smartphone.
In what might be a surprise to fans following his two sports blockbusters about tennis legend Li Na and the Chinese women's national volleyball team, Chan has returned to the spotlight with his short film, Three Minutes.
The mass-migration-themed tale set during Spring Festival, which actually spans seven minutes and six seconds, soon went viral online and racked up more than 28 million clicks since it began to air on the video-streaming site Youku on Feb 1.
Adapted from a true story, the movie tells the tale of a brief reunion during Spring Festival between a railway attendant and her 6-year-old son, as the long-distance train makes a scheduled three-minute stopover at a station in Kaili, Guizhou province.
Shot entirely using an Apple smartphone, Chan demonstrates his veteran skills for storytelling and use of innovative shooting angles. He used a drone to capture the aerial shots.
As the title suggests, the story is told in a countdown format. The boy is initially seen squeezing through crowds as he tries to find his mother at the station. This sense of detachment continues after the two are reunited, and the boy recites a multiplication table his mother asked him to remember to help him get into primary school.
Despite the movie actually being shot as a promotional video for the Apple iPhone X, which was used in the filming, Chan managed to strike an emotional chord with many viewers.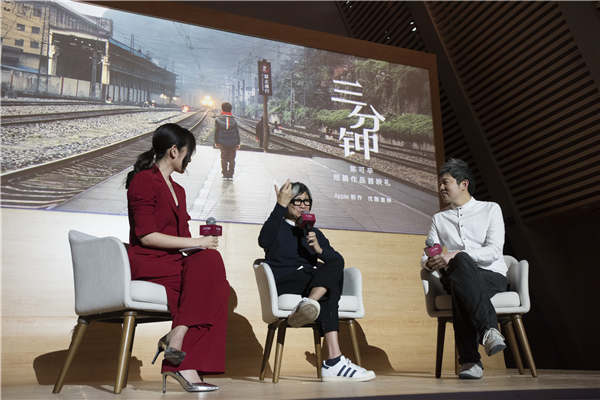 "I'm not a professional in shooting advertisements, but I have been interested in making a movie about Spring Festival, reunions and mass migration for a long time," Chan says at a news conference on Feb 1.
The 55-year-old filmmaker, best known for emotionally engaging hits such as the 1996 award-winning romance Comrades: Almost a Love Story, says Apple gave him several scripts, among which Three Minutes quickly captured his heart.
In the digital era where most people can shoot video clips using their smartphones, Chan says he believes technology has lowered the threshold for becoming a director.
"It's a good thing. The most important part of filming is not the technique but the idea," he says.
Chan says using a smartphone is "more convenient", as it allows filmmakers to shoot in narrower spaces than traditional movie cameras can.
But, as some viewers discovered in behind-the-scenes footage presented on Youku alongside the movie, even Chan made use of supporting facilities.
"You cannot become Peter Chan just with an iPhone X. It's still a dream," one netizen teases.