China's Air Force part of joint patrol over S China Sea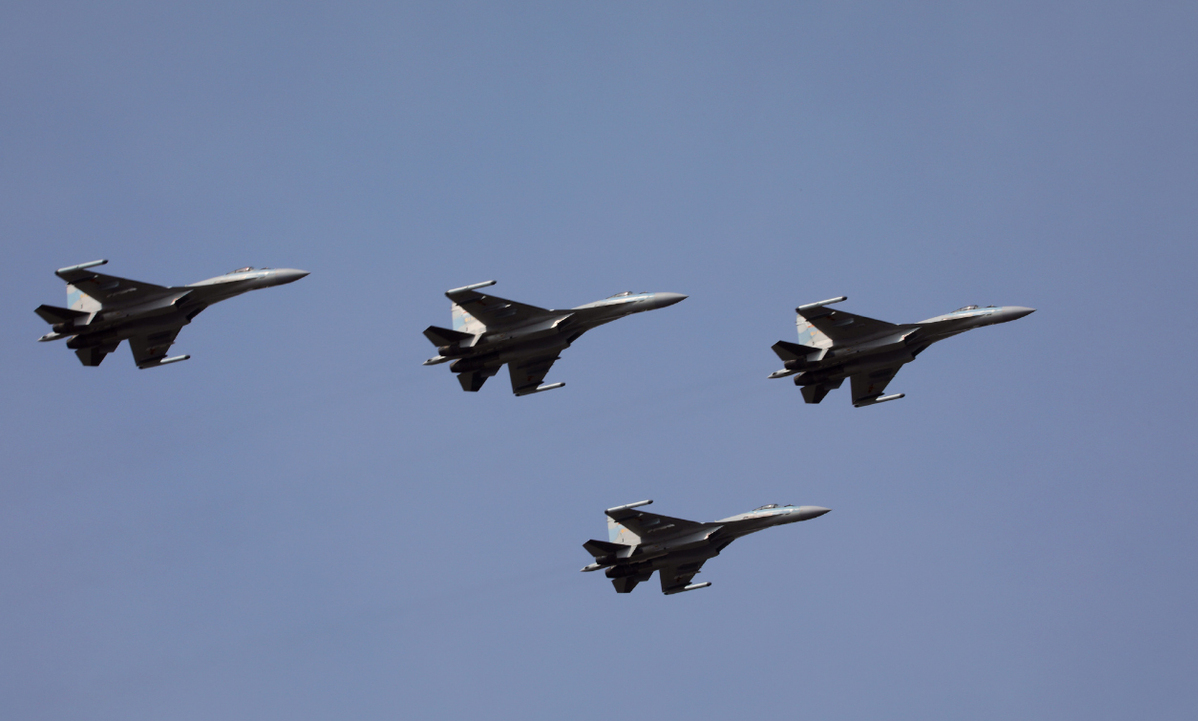 The Chinese air force recently sent its Su-35 fighter jets to take part in a joint combat patrol over the South China Sea, the air force said in a release on Wednesday afternoon.

This is the first time the People's Liberation Army Air Force has made public the deployment of its Su-35s, built by Russia's Komsomolsk-on-Amur Aircraft Production Association and introduced to China in late 2016. The air force did not reveal when the patrol took place.

The release said the multirole fighter jet's participation in combat exercises will help strengthen the air force's long-range operational capability.

The air force will continue pushing forward training to improve combat capabilities, it said.

Officials from Russia's state technology corporation Rostec said in November 2015 that Russia and China signed a contract that was estimated to be worth $2 billion for 24 Su-35s. The deal was later confirmed by Wu Qian, a spokesman for of the Chinese Defense Ministry.

The PLA's official website, 81.cn, previously said Su-35s started to be delivered to China in December 2016.

Russian news agency TASS said that as one of Russia's most advanced fighter jets, the Su-35 is equipped with phased array antenna radar and thrust vectoring engines. It has a maximum speed of 2,500 km per hour and is able to fly 3,400 km without refueling, according to TASS. The fighter is armed with a 30-mm gun and can carry 12 bombs or missiles, the report said.