Migratory students' 36-hour journey during Spring Festival travel rush
Share - WeChat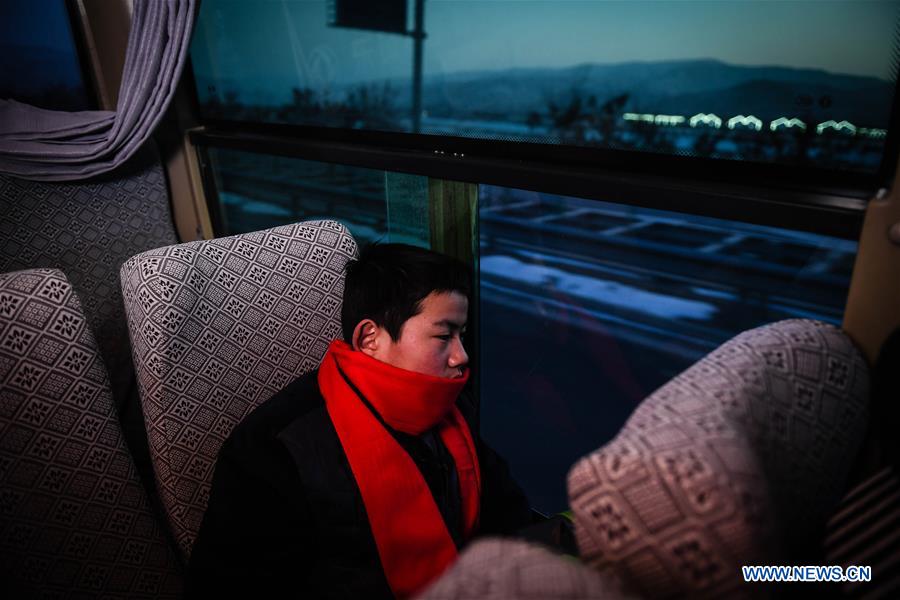 Spring Festival, or Chinese Lunar New Year, falls on Feb 16 this year. Hundreds of millions of Chinese will return to their hometowns for family gatherings.
Sun Jianjun, 14 years old, and his 15 schoolmates are among these travellers eager back to home.
On Feb 1, the first day of the 2018 Spring Festival travel rush, they stepped onto a train in Nantong of East China's Jiangsu province on a journey home that is more than 2,000 kilometers away.
Along the 36-hour route, they had to take a high-speed bullet-train, a slow train, coach buses and etc. before arriving Kangle county, their hometown in Northwest China's Gansu province.
Living in the west, attending school in the east, these "migratory students" are beneficiaries of a 20-year-lasting educational program aiming to alleviate poverty.
They are now studying at Hongqiao No 2 middle school in Nantong, selected by the program based on certain factors such as their family financial circumstances and academic performances.