Exhibition showcases 'chunlian' couplets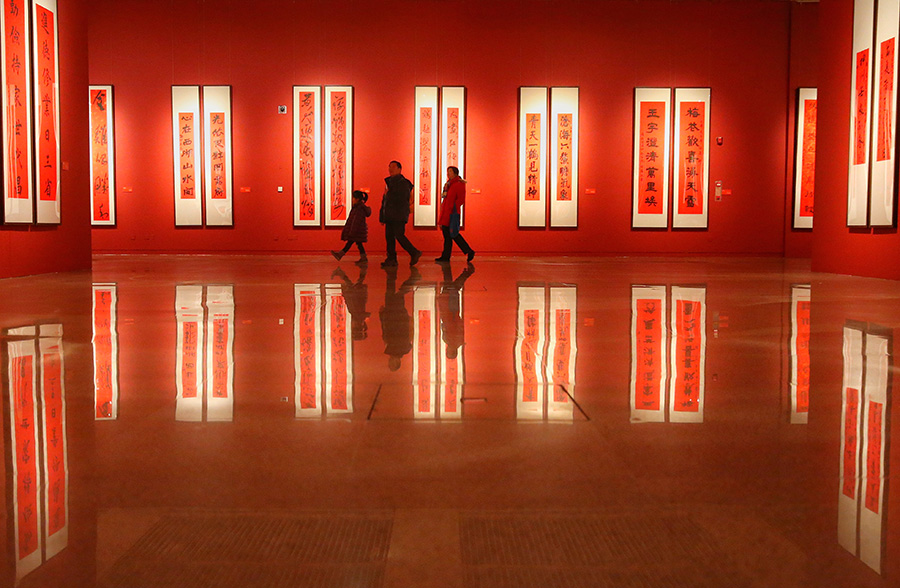 It is believed that the earliest chunlian couplet found in China was written on a page of the Dunhuang Manuscripts, a cache of documents previously sealed in one of the Mogao Caves in northwestern Gansu province.
The couplet was composed by a person named Liu Qiuzi around the year of 723.
Even today, the Chinese hang chunlian couplets, written in the calligraphic style, in their houses ahead of Spring Festival.
Many compose and write the couplets themselves.
A chunlian exhibition now on at the National Museum of China shows calligraphic couplets composed by established calligraphers across the country.
The exhibition, which runs through March 31, celebrates the upcoming the Year of the Dog.