SpaceX Falcon heavy rocket blasts off from Florida in debut test flight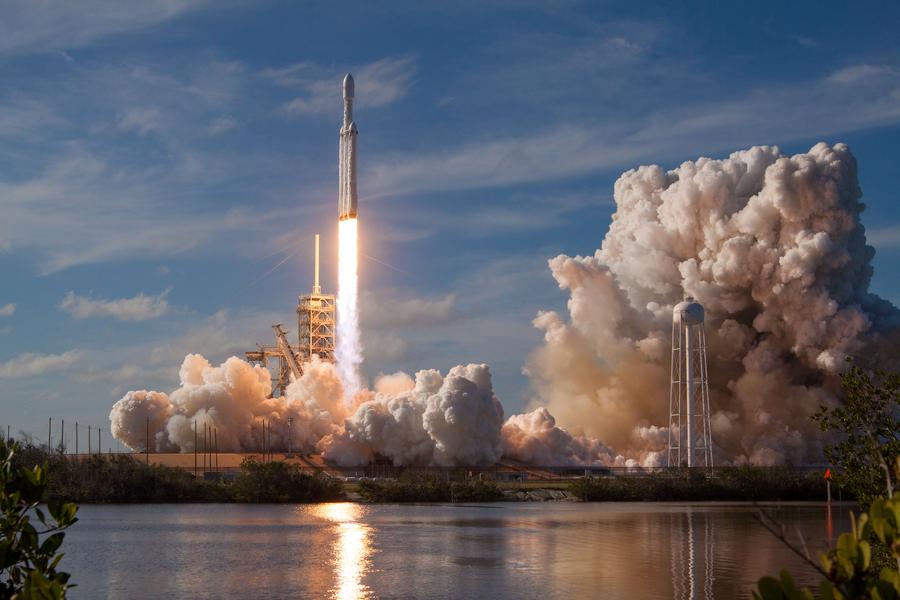 APE CANAVERAL, Fla. - The world's most powerful rocket, SpaceX's Falcon Heavy, roared into space through clear blue skies in its debut test flight on Tuesday from a Florida launch site where moon missions once began, in another milestone for billionaire entrepreneur Elon Musk's private rocket company.
The 23-story-tall jumbo rocket, carrying a cherry red Tesla Roadster automobile into space as a mock payload, thundered off its launchpad in billowing clouds of steam and rocket exhaust at 3:45 pm (2045 GMT) at the Kennedy Space Center in Cape Canaveral.
Boisterous cheering could be heard from SpaceX workers at the company's headquarters in Hawthorne, California, where a livestream feed of the event originated. Several hundred spectators packed a campground near Cocoa Beach, 5 miles (8 km) from the space center, to watch the blastoff.
Musk previously said one of the most critical points of the flight would come as two side boosters separated from the central rocket within three minutes of launch. That occurred seemingly without a hitch.