Spring Festival travel rush begins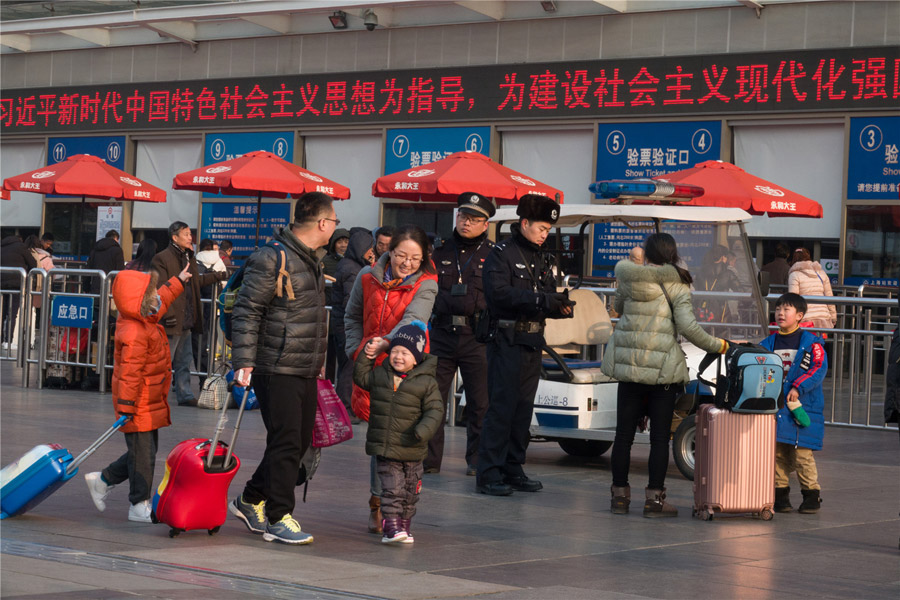 A total of 342,000 passengers are expected to depart from Shanghai's three railway stations on Feb 1, the first day of this year's Spring Festival travel rush when large numbers of migrant workers return to their hometowns to celebrate the festive period.
According to the city's railway authorities, an estimated 95,000 people will depart from Shanghai Railway Station on Feb 1, 55,000 people from Shanghai South Railway Station and 192,000 people from Shanghai Hongqiao Railway Station.
To cope with the travel rush, authorities added 33 more train timings on Feb 1 to destinations in Sichuan, Anhui, Guizhou, Jiangxi and Hunan provinces.
In light of the cold weather, hot water and heating are provided around the clock at Shanghai Railway and Shanghai South Railway Stations. Passengers can also seek shelter at makeshift waiting rooms set up at parking areas around the stations.
Across the nation, about 2.98 billion passenger trips will be made during the 40-day travel rush around the Spring Festival, which falls on Feb 16 this year.