Cherry blossom adds color to E China's tea garden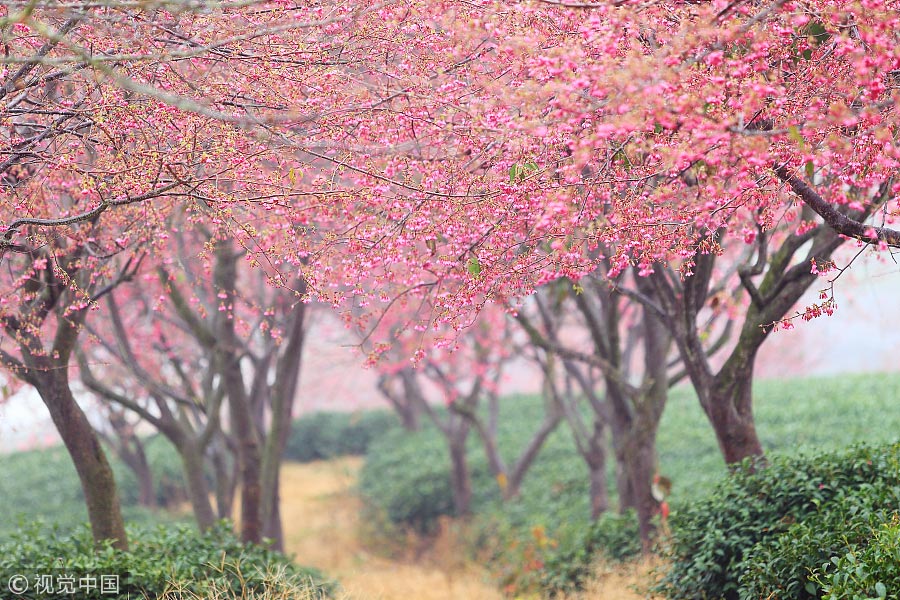 Winter scene does not always have to be gray and dreary. At a verdant tea garden in East China's Fujian province, the blooming cherry trees cast a shade of dreamy pink along the hillside.
The Spring Festival holiday is a perfect time to travel to the picturesque countryside. With the flower season lasting for nearly 20 days, visitors will be able to enjoy the view of various cherry species in bloom.