May joins 'English is GREAT' campaign launch in Wuhan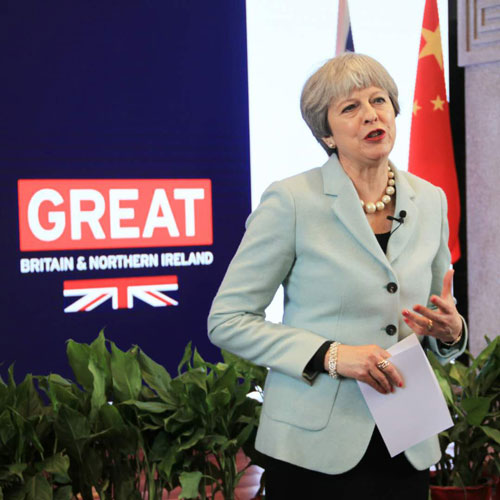 Britain's Prime Minister Theresa May joined the launching ceremony of the 2018 "English is GREAT" campaign, which aims to support and encourage more people across China to learn to speak English, during her visit to Wuhan University in Central China's Hubei province, Jan 31.
Initiated by the British Council, the UK's international organization for cultural relations and educational opportunities, this year-long campaign sets out to promote proficiency in spoken English in particular.
"We want to encourage even more people to learn English and to support them in reaching a high level of spoken proficiency," Carma Elliot, director of British Council China and minister for Culture and Education at the British Embassy in China, said.
"English is truly a world language and a tool to unlock opportunities all over the world, whether it's for tourism, doing business, or for fun. I would encourage everyone to get involved in the campaign."
Prize-winning online competition
The launch also marked the start of an online competition, "My Favorite English Word". You can join by simply posting your word of choice on the China Daily app. The most popular words will be included in a draw to win a variety of prizes, including Kindle, Polaroid camera and Bluetooth speaker. To participate, click here.