In search of enhanced China-UK relations, May comes to Beijing
Share - WeChat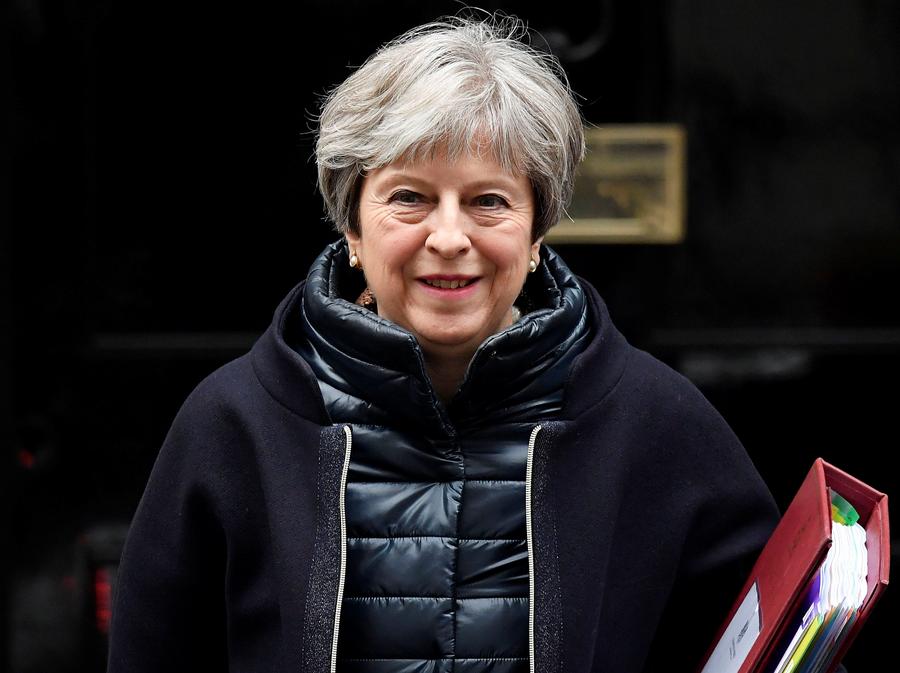 Since Theresa May became Britain's Prime Minister in July 2016, she has been rather busy dealing with the aftermath of the referendum vote to leave the European Union. This means that she has not been able to pay as much attention to foreign affairs as she probably would have wanted.
Now, however, she has a chance to take a major step onto the world stage. With the announcement that May will pay an official visit to Beijing from January 31 to February 2, there is an opportunity to push China-UK relations to a new level of cooperation.
The visit comes at the personal invitation of May's Chinese counterpart, Li Keqiang. Reportedly, though, a great deal of work has been done behind the scenes over the last few months by British diplomats to secure the visit. In other words, the visit comes at the behest of the British and is seen by them as important in the attempt to re-establish the UK as a major player on the global stage.
With Britain scheduled to leave the EU in March 2019 (although this date is uncertain), there is a need to secure non-European partners. Thus, May will bring with her to Beijing a delegation of businessmen looking to strike deals. The biggest deal of all, of course, would be a free trade agreement like the one signed with Switzerland (not an EU member) in 2013.
So, the stakes are high and the expectations similar. Britain is struggling to negotiate terms with the EU concerning its exit and needs some good news. Uncertainty about the wisdom of Brexit lingers, and May needs to do something to demonstrate that leaving Europe is going to be beneficial for the UK's future.
In the background, as far as May is concerned, are other issues. Among these are questions of reputation: both her own and that of her country. Some within her own party are reportedly discontented with her approach to Brexit and are pressing for a no-confidence vote. The visit to China is thus a chance for her to forge a new image as a global deal maker.
Britain is also suffering from a steadily accumulating loss of international status. Amid the fallout from Brexit are fears that the UK will no longer be perceived as a global financial hub. If banks and brokers vote with their feet and decamp to alternative locations on the European continent, the world-famous City of London is going to take a serious hit to its bottom line.
Establishing good relations with China is therefore seen as a palliative for Britain's Brexit woes. But May's visit, announced at surprisingly short notice, could also have another motivation.
France's new President, Emmanuel Macron, recently concluded a highly successful visit to China during which he gave President Xi Jinping a horse called Vesuvius. Macron's horse diplomacy has raised his and France's status in Europe.
While Germany also enters a period of uncertainty as Angela Merkel strives to set up a new government coalition, Macron begins to look like a new leader for Europe.
In the face of a potential Anglo-French rivalry for Beijing's favor, what is the benefit for China of striking deals with Britain? Well, in fact the answer rests in the first part of the question.
China can hedge its bets by establishing good relations with European countries both inside and outside the EU. China needs European partners, and it will certainly pay to have another one-like Switzerland-which is not restricted by EU regulations and has a freer hand to act. Building up diplomatic and business ties with the UK can do China no harm-and in fact may do it a lot of good.
The author is a lecturer in international relations at the Jan Masaryk Centre for International Studies, University of Economics in Prague.
The opinions expressed here are those of the writer and do not represent the views of China Daily and China Daily website.
Most Viewed in 24 Hours
China Views