2,200-yr-old gov't office ruins unearthed in Shaanxi province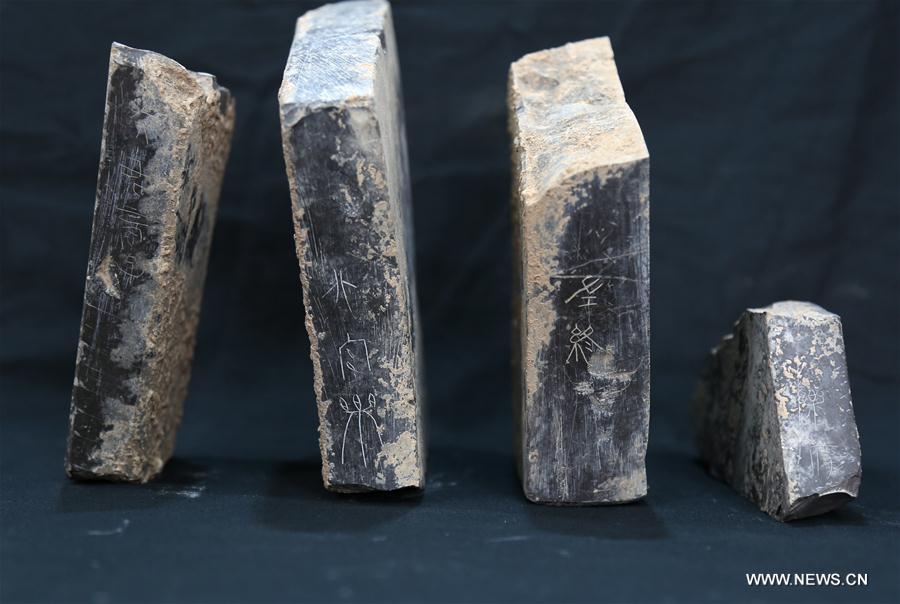 Archaeologists in Northwest China's Shaanxi province have unearthed the ruins of a government office building, which was believed to be a musical department of the Qin Dynasty (221-207 B.C.)
The ruins, 110 meters long and 19.5 meters wide, were composed of four rooms of equal area, with clay walls of around 3 meters thick, said Zhang Yanglizheng, assistant researcher with the provincial research institute of archaeology.
In addition to architecture materials, such as tiles and bricks, pieces of stone chimes, a percussion instrument in ancient China, were found in the ruins excavated in Xixian New Area.
Xu Weihong, excavation team leader of the institute, said 23 pieces of the chime debris were found with inscriptions saying "beigongyuefu," meaning "musical department of the north palace."