Startup taps offline market as it expands global footprints
From a Shanghai-based team of handful of employees in 2011 to a regional powerhouse that bought the Chinese business of Ebates from Japan's e-commerce giant Rakuten in Dec, the cross-border cashback start-up 55haitao has managed to expand its global reach, particularly in offline retail.
The acquisition is the latest international move by 55haitao, whose business also involves providing tips on how to successfully buy overseas products for Chinese customers at its online marketplace.
Abundant funds have been a key attribute of the platform's success, said Alan Gu, founder of the company. In 2016, it raised 100 million yuan (about $15 million) in Series A financing to become one of China's largest online rebate sites.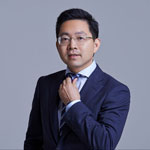 The enterprise aims at combining the strengths of online and offline retailing, and has linked up with about 4,500 global retailers, generating revenue of 3 billion yuan (about $460 million) last year, according to statistics compiled by the company.
Chinese consumers, known as big-spending shoppers, can be easily connected with authentic and popular foreign products from a top selection of 55haitao's merchants around the world, both small and large, Gu told China Daily website.
China has seen a rising demand for first-class shopping experiences, as the nation's economy expanded 6.9 percent in 2017 and the country's market continues to mature.
"After the purchase of the San Francisco-headquartered Ebates' Chinese business, we are still keen on partnering with the most trusted traders in key cross-border markets to meet the increasing need for premium imported products," he said.
The deal has helped the company ditch its loyalty efforts for more holistic programs in both China and the US, where shoppers can gain credits toward an order discount or a promotional reward toward future purchases of a selection of products sold from 55haitao.
Favorable prices, like getting a 30 percent discount on imported products - better than the 20 percent discount previously offered - will delight many consumers shopping in its online and offline markets, Gu added.
Plans affecting modes of shopping are underway to create a larger product lineup, ranging from niche to luxury products, but its initial focus is on categories such as cosmetics, snacks as well as maternity and children's products.
The company has taken steps in recent years to expand its footprint outside Chinese mainland as it refreshes the concept of "new retail", coined in 2016 by Jack Ma of Alibaba, the Chinese leading e-commerce provider. Coupled with Ma's emphasis on the "integration of online, offline, logistics and data across a single value chain", the evolution of the global retail market is transforming a growing number of industries, while 55haitao is on its new high-growth trajectory.