100 artists greet Spring Festival with calligraphy display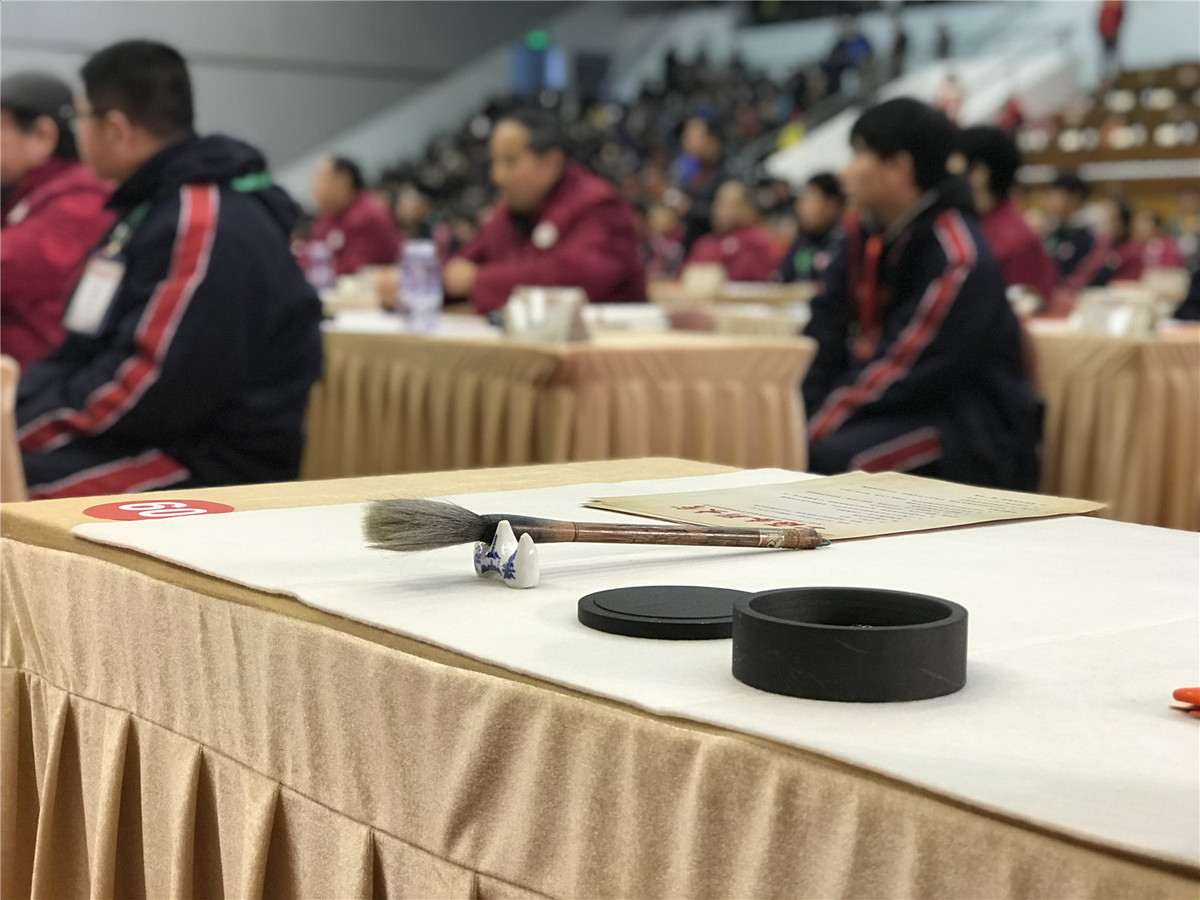 About 100 calligraphers in Shanghai gathered on Sunday to write Spring Couplets in celebration of the upcoming Spring Festival which takes place on Feb 16.
Co-hosted by the Shanghai Federation of Literary and Art Circles and the publicity department of Putuo district government, the activity attracted important figures from the Shanghai Calligraphers Association as well as youngsters from calligraphy competitions. The age of participants at the event ranged from 11 to 104 years old.
Dressed in traditional Chinese garments, the artists wrote auspicious phrases on red paper that would be used as Spring Festival couplets that people would display on their doors.
The couplets were presented to 10 laureates of the Shanghai Magnolia Award, one of the highest honors for expats who have made outstanding contributions to the city, as well as dozens of representatives of the city's workers.