A path to enchantment by breaking rules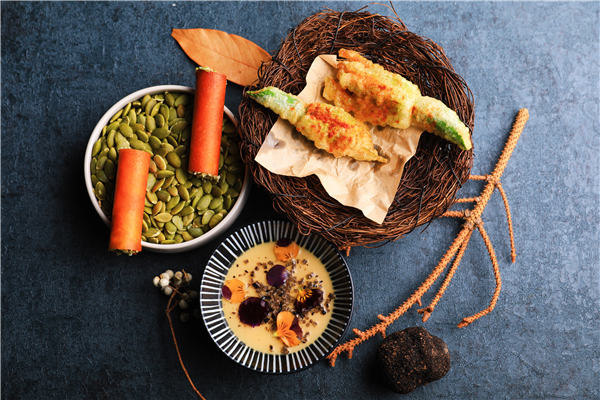 Beijing's homegrown restaurant chain brand Tiago invited a celebrity Italian guest chef, Federico Zanellato, to bring to it his innovative and original Western dishes with a distinctly Asian aesthetic.
Zanellato's enchanting dishes broke any culinary rules I am aware of in all sorts of delicious ways in a trial of his menu at Combal by Tiago. All courses introduced different layers of flavors with different textures, even though they looked to be a simple Nordic style.
As East meets West in a culinary sense, Zanellato interprets this marriage with fine balance.
When I mention fusion cuisine, Zanellato says: "As you do fusion you get to be very careful not to make it confusion."
To him, the term fusion has become dated.
"The philosophy of Asian cuisine has been used in Western cuisine for the past 20 years. It shouldn't be called fusion anymore. It's just a globalization of flavors and techniques. Fusion is what people used to do in the 80s, mixing up food from different countries and cultures by the early immigrants.
"These days people are more open to all sorts of information; chefs travel much more often; food bloggers have access to anything that is happening around the world instantly. I would say our dishes are enhanced and influenced by one another."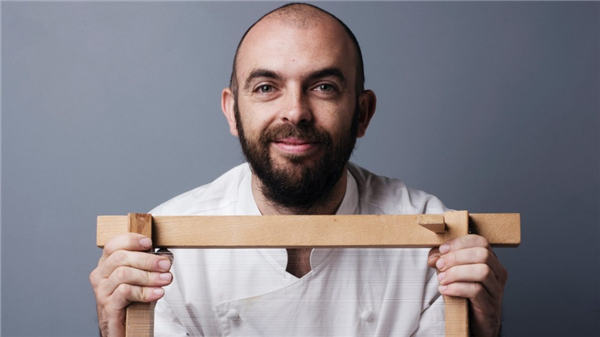 Zanellato's philosophy is to try to use classic techniques in the dishes, and swap different flavors. For example, in the chawanmushi, a typical Japanese egg custard dish we tasted, instead of using Japanese kombu seaweed in the custard, Zanellato used Parmesan cheese.
Another dish on his guest menu, porcini agnolotti in rye dashi, brings a very similar texture of the running broth as Chinese steamed bun xiaolongbao.
The young Italian chef Federico Zanellato, 38, bears a shining curriculum vitae of rich experience at multiple Michelin-starred restaurants including La Pergola in Rome, Noma in Copenhagen. He and his wife moved to Sydney in 2010 and opened the restaurant LuMi in 2014, now an increasing glamorous eatery that was awarded two Chefs Hat by The Sydney Morning Herald Good Food Guide last year. LuMi was also ranked 19 in the Australian Top 100 restaurants of 2016 by The Australian Financial Review.