The feline solution to loneliness
Share - WeChat An increasing number of young Chinese who live alone and away from home are turning to cats for comfort and fulfillment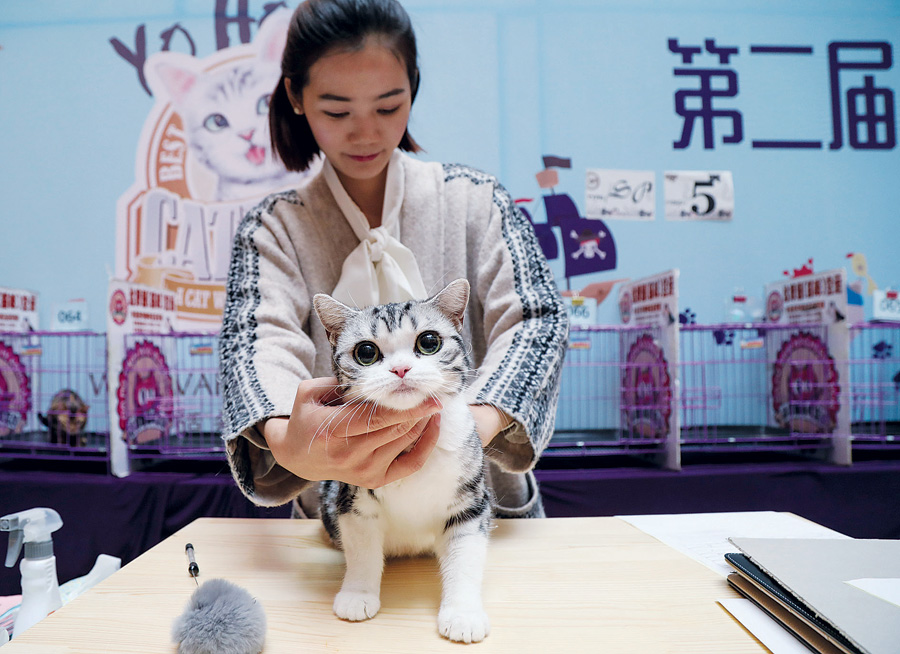 The new flat she was moving into cost a whopping five times more than her previous room, but Zhang Yang had no qualms forking out the extra cash - the welfare of Kitten, her American Shorthair cat, took precedence over everything else.
To Zhang, a public relations professional in Beijing who is currently living alone, Kitten has been crucial in helping tide her through difficult periods. During times when she was stressed out by work, Zhang would simply cuddle Kitten and cry.
The 26-year-old later bought another American Shorthair cat after she gave Kitten to her mother. She also adopted a Dragon Li cat which she found on the streets in Beijing.
"My cats provide me with company, relief and sweetness," said Zhang, who was born and raised in east China's Jiangsu province.
"I love holding them in my arms, stroking and kissing them, and sniffing their heads and bellies. It is a special and addictive feeling."
Zhang is not alone. An increasing number of young adults living by themselves in China's major cities are becoming cat owners.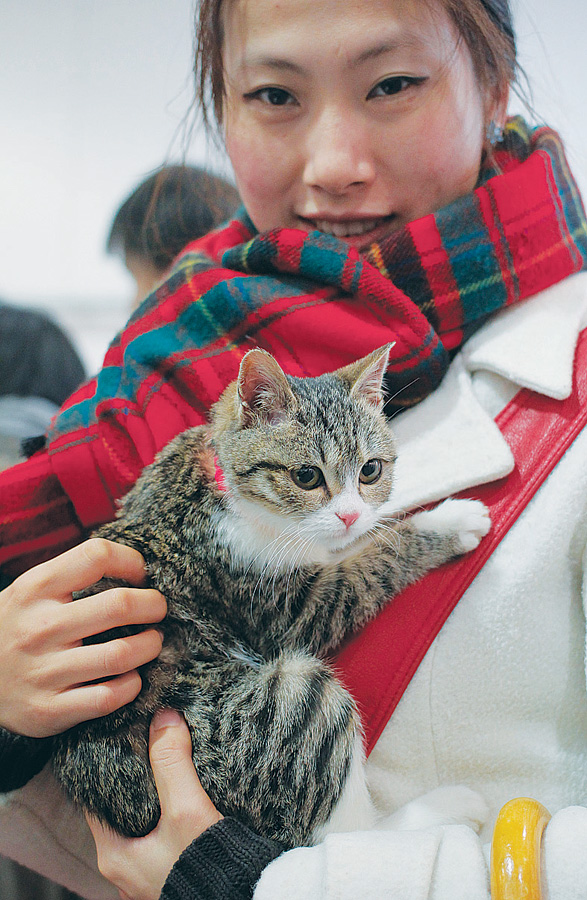 Statistics from the Ministry of Civil Affairs show that in 2015, there were 20 million people aged 20 to 39 living alone in China, mostly in big cities.
According to the 2017 White Paper of China's Pet Industry by Goumin.com, the population of young pet owners born in the 1980s and 1990s grew by nearly 11 percent last year. In contrast, the country's overall pet owner population grew just 2 percent that year.
Experts say that solitude and pressure exerted by the fast pace of life in large cities, compounded by a yearning for the comforts of home, have driven many to keep pets, especially cats.
Zhang pointed out that cats are more appealing to the younger generation as felines are "more independent and do not need to be walked" and are "caring and emotional like human beings".