New talks seen as 'last hope' for solution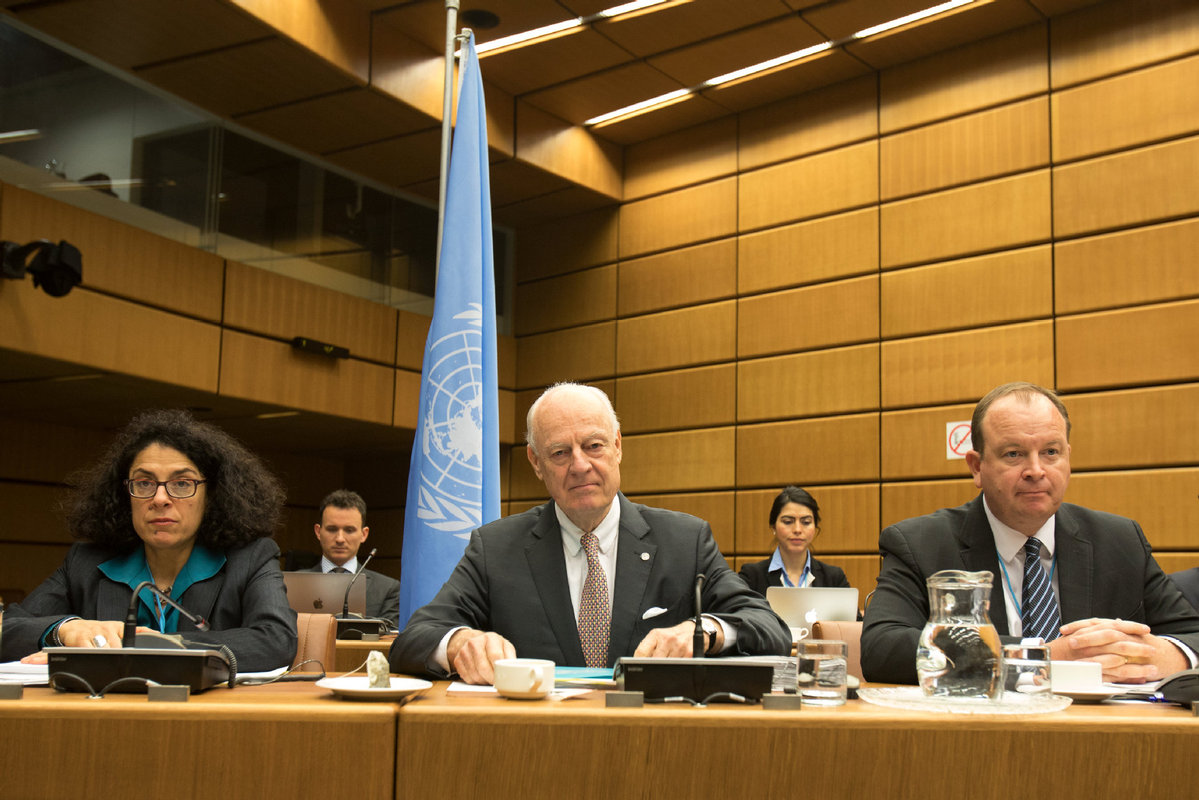 A new round of Syrian peace talks pushed by the UN started on Thursday, as violence continues to rage in a seven-year-old war that has claimed more than 340,000 lives.
The two-day meeting in Vienna, Austria, comes after eight previous rounds in Geneva, the last one in December, that failed to get the different parties even to talk to each other.
Representatives from the Syrian government have refused to meet the opposition directly until they drop demands that he leave office.
Hong Zhenxi, a researcher and columnist, said the advantages won by the Syrian government will definitely be reflected on the negotiation table.
Hong said what the opposition rebels have insisted on, which is the step-down of Syrian President Bashar al-Assad, is unlikely to happen in the current conditions.
The international community highly valued the talk between the Syrian government and the rebels, emphasizing the critical importance of the discussions.
The UN special envoy, Staffan de Mistura, said on Wednesday that the negotiations in Vienna, involving "full delegations" of the opposition and the government, come at a "very, very critical moment", according to AFP.
Nasr al-Hariri from the main opposition group, the Syrian Negotiations Commission, said that the next two days would be "a real test for all the sides".
French Foreign Minister Jean-Yves Le Drian said in Paris that the talks are the "last hope" for reaching a political solution, Reuters reported.
Le Drian also highlighted a "considerable worsening of the humanitarian situation" in Afrin, as well as in Idlib and in Eastern Ghouta.
Meanwhile, US Secretary of State Rex Tillerson spoke by phone with Russian Foreign Minister Sergey Lavrov, discussing issues and concerns about Syria, said the US State Department in a statement.
"On Syria, the two discussed Russia's role in ensuring the Assad regime plays a constructive role in the UN-led Geneva process," according to the statement.
Gu Zhenglong, a researcher from the Center for International Cultural Development of Xinhua News Agency, said the Syrian crisis has become more complicated than ever, as it was influenced by different external forces, such as Russia, Iran, the US and Saudi Arab.
This has made it difficult for the rebuilding of Syria in its postwar era, as those supporting the Assad government and the opposition will continue to compete for their interests in the region, he said.