Unusual but true: Mother and son foster 14 bears at home
Daring mother and son foster 14 bears at home; frozen trees create "ice explosion" scene in the polar circle; the earthquake lamp reports when earthquakes occur in the world; the one and only golf course floating on the water; a restaurant provides giant burgers inspired by a game. Interesting, red-hot and downright odd anecdotes from around the world in our news review.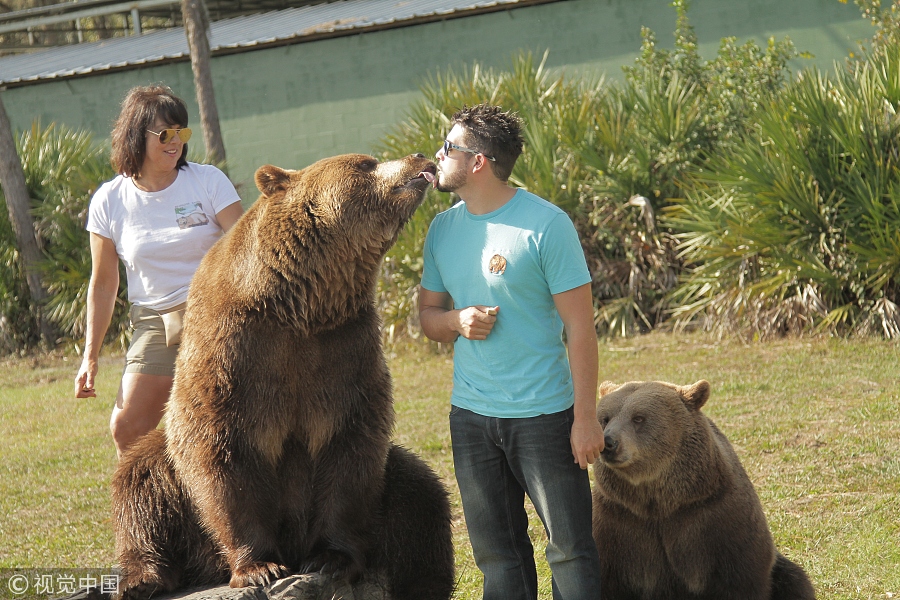 Mother and son foster 14 bears at home
A daring mother and son have hand-raised 14 bears in their back garden.
Monica Welde and her son, Johnny IV, spend their days rolling around with bears that weigh up to 454 kilograms, in Bearadise Ranch, Florida.
The Welde family have looked after grizzly bears, black bears and polar bears in need in the last 91 years with their license.
But the family tradition came under threat in 2016 when Monica's husband, Johnny III, died of a heart attack just after he turned 60. With the help of her son, Monica was able to continue the family legacy and caring for their beloved pet bears.