Climate change hits the poorest hardest
Research shows that rising temperatures pose a greater risk of illness and death, as Hong Tsang reports from Hong Kong.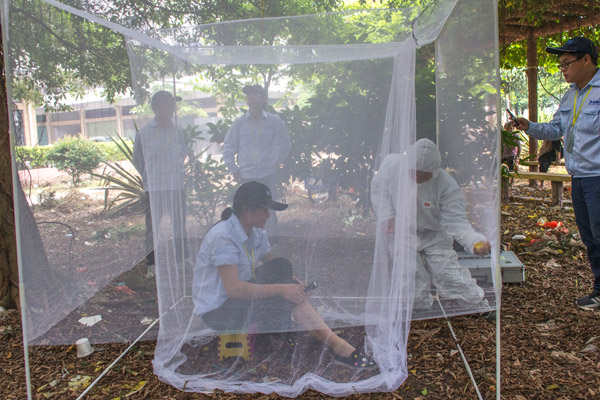 It was the flu that made Jordan Lee, 10, miss an important final-term exam. The night of Nov 12 was a nightmare. When Lee's temperature hit 40 C and stayed there, he was admitted to Caritas Medical Centre in Hong Kong and remained there until the fever abated.
The boy is always ill. His mother, who would only give her name as Ms Tao, quickly realized that after she and Jordan moved into a cramped, poorly ventilated apartment in Sham Shui Po, Kowloon, five years ago. Lee has been in poor health ever since.
Mother and son fear summer most. They sweltered in the heat for years, before caving in and turning on the air conditioning, despite the extra expense, in the hope it would keep Lee healthy.
A study by Emily Chan Yingyang, assistant dean and professor at the Chinese University of Hong Kong's Faculty of Medicine, discovered that when the ambient temperature rises above 28.5 C, the risk of being hospitalized with a respiratory ailment increases. For children age 15 and younger, the risk increases by an average of 19.5 percent for each 1 degree rise in temperature, while for people ages 15 to 59, the figure is 8.2 percent.
Chan was the first physician to investigate illnesses caused by rising temperatures in Hong Kong. When she checked the city's hospitalization data for 1998 to 2006, she made a connection between daily mean temperatures and mortality: When the daily mean temperature rose 1 degree above 28.2 C, the overall mortality rate on the same day rose by 1.8 percent.
"That proved that every rise of 1 degree over 28.2 C can be perilous to human health," she said.
The problem is getting worse, as illustrated by weather records for the past two decades.
Between June and August, the temperature climbed above 28.2 C on 68 days. In 2007, the city saw 61 days above the threshold, while in 1997 the number was 42, according to the Hong Kong Observatory.
"Climate change has driven ambient temperatures to a level that could debilitate human health, with our children suffering the most. The research bears it out," Chan said.