Brazil Workers' Party to register Lula as presidential candidate despite conviction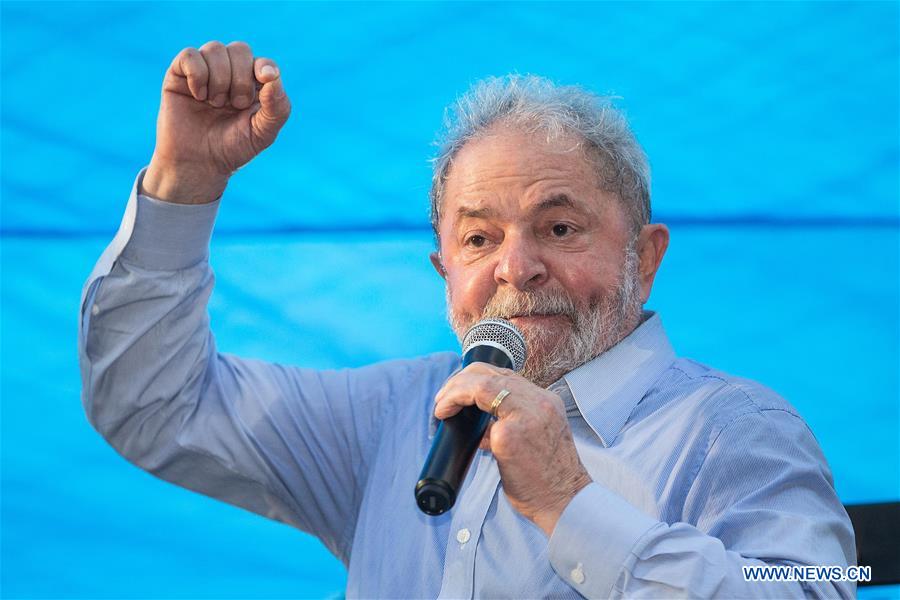 BRASILIA -- Brazil's progressive Workers' Party (PT) said on Wednesday it will register ex-President Luiz Inacio Lula da Silva as its presidential candidate despite a federal court ruling that upheld his corruption conviction.
The announcement came just after a three-judge panel voted unanimously to ratify Lula's conviction for accepting bribes and to extend his original sentence from nine and a half years in prison to 12 years and a month.
"We are going to confirm Lula's candidacy at the party convention and register him on Aug 15, in strict compliance with electoral law," the PT said in a statement signed by its president, Senator Gleisi Hoffman.
The party dismissed the legal proceedings as a "judicial farce" by the ruling class and the political establishment to "remove Lula from the electoral process."
These same groups of people working in tandem "promoted the 2016 impeachment coup" that removed Dilma Rousseff from power, the party said.
Former President Rousseff's snap impeachment by a largely conservative Senate was widely criticized as being a "legislative coup" to bring the country's right-wing forces to power.
"We are not going to passively accept that democracy and the will of the majority be disrespected one more time. We are going to struggle to defend democracy in all areas, in the area of justice and mainly in the streets," the party said.
"If they think the story ends with today's decision, they are deceiving themselves," the PT said, adding "the will of the people is going to take Lula to the presidency once gain."
Lula's legal team, which has argued the accusations of corruption were politically motivated to prevent their client from running in October presidential elections, is likely to appeal the decision at a higher court.