Adventures and joys in northern Guangxi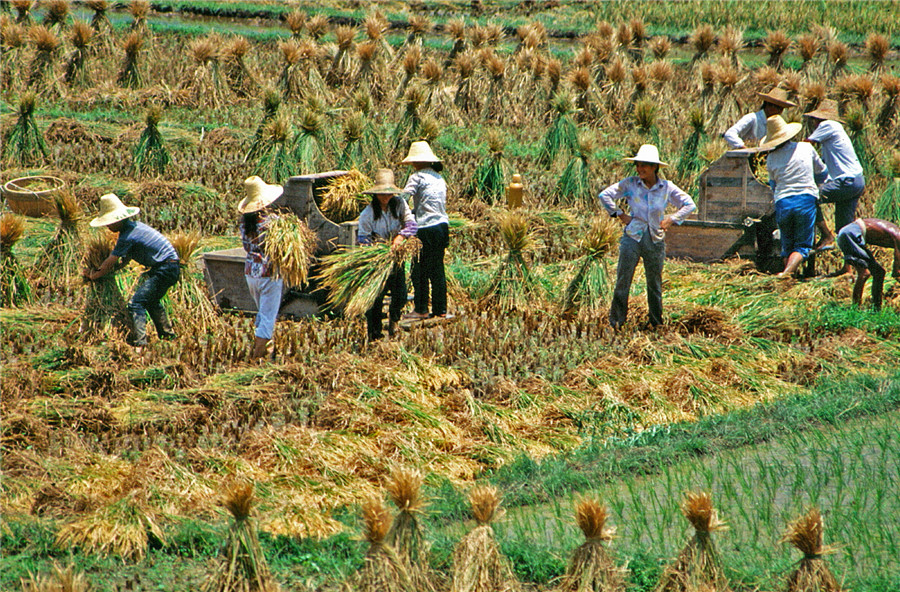 Along with a place that totally fascinates, there comes a desire to stay longer, to settle in for an extensive period. Combine beautiful landscapes with genuine friendship and a relaxing laid-back lifestyle, then it can act as a therapy, erasing the strains of an often hectic modern world. This was how Guangxi's Yangshuo felt in 1993 — it induced happiness, contentment. However in my case there was also the ever-present knowledge I would soon have to leave China. Within two weeks my year, based mainly in Guangzhou, would come to an end. I would head to Hong Kong, fly to London and onward to Scotland.
Traveling to and from Yangshuo is now so easy. Had today's efficient transport existed then, I could have stayed another couple of days. China's extensive, high-speed rail network has swept up from Guangzhou to Guiyang, including a station located east of Yangshuo. With 10 trains to choose from, Guangzhou can be reached in under two and a half hours. In 1993, the journey was certainly much more of an adventure, combined with an overlying feeling of uncertainty. It involved a daylong bus journey to Wuzhou, followed by an overnight boat down the West River (xijiang). That water journey has also been negated by high-speed trains from Nanning stopping at Wuzhou, with Guangzhou only an hour and 50 minutes away. Although there was no concept of online booking in 1993, Yangshuo was well geared up for travelers. Cafes could arrange a combined bus and boat ticket, and having built up friendship with the owners, ticket availability and reliability was guaranteed.
Most Viewed in 24 Hours
China Views