Agenda Xi set in '17 overarches theme this year
Share - WeChat With President Xi Jinping advocating the concept of the shared future of humankind in Switzerland last year, it has been developed into an overarching theme of this year's four-day gathering in Davos, which began on Tuesday.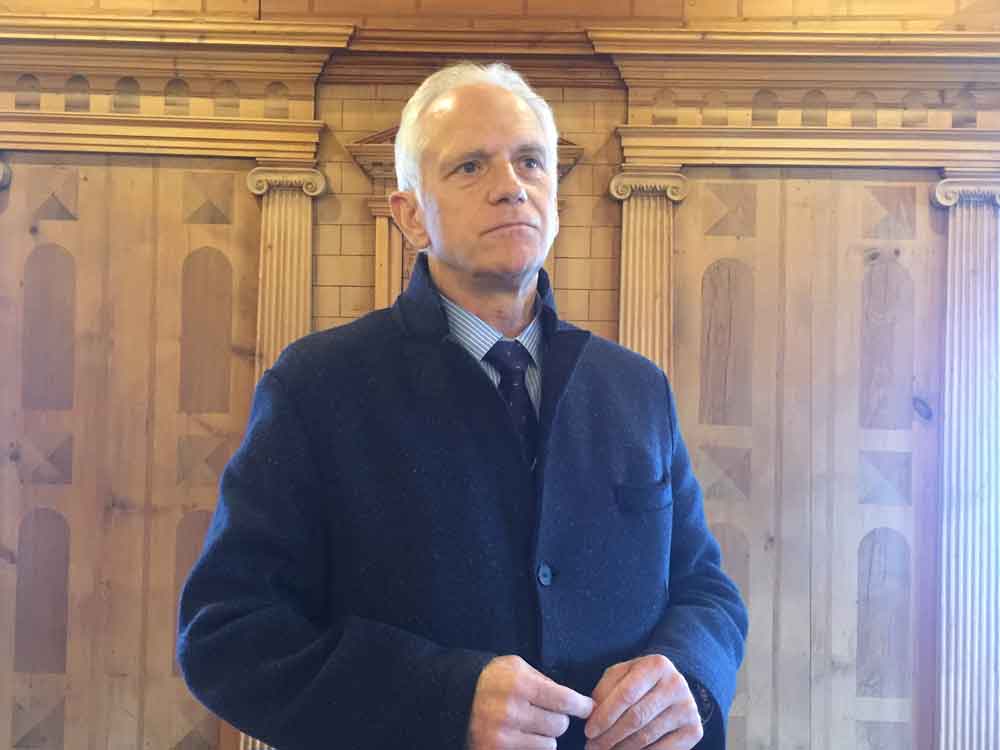 Tarzisius Caviezel, mayor of Davos, who received Xi last year, said it is of "great significance" to keep the continuation of the theme at this year's forum, at which up to 70 politicians will speak and US President Donald Trump will make an address on Friday.
"The agenda-setters of the World Economic Forum decide on their own about the annual topic of the World Economic Forum. It may be possible that they took important points out of President Xi's speech and developed them into the theme of this year's meeting of the World Economic Forum," said Caviezel in an exclusive interview on Tuesday.
Xi paid a state visit to Switzerland last year and spoke about an open economy, globalization, free trade and building a shared future of humankind when he delivered speeches in Davos and Geneva's United Nations headquarters.
This year's theme is Creating a Shared Future in a Fractured World.
The mayor recalled Xi's visit as "For me personally, president's Xi visit was very exciting and the most important one of the last few years" of the World Economic Forum.
"The most important thing is that many people I met thought President Xi's speeches were surprisingly positive," said Caviezel.
James Pennington, project specialist of the World Economic Forum's Circular Economy initiative, has been closely watching how China has been turning Xi's calls in his speech into reality, saying in the year following the president's remarks China has doubled down on a number of core areas outlined in the address.
He said one year ago, Xi made a "landmark speech" to the audience in Davos, outlining his views on the major trends and challenges affecting the world today, from slow growth and climate change to rapid advances in technology, inequality and inadequate and unrepresentative global governance.
"Last year saw how the action stands up to the rhetoric after Xi's Davos speech," said Pennington, who is responsible for policy engagement in China and across Africa.
Pennington said he was impressed by China's innovation efforts, increased environmental commitments and the unveiling a new framework for how it will engage on the world stage.
Caviezel said after Xi's visit, the number of Chinese tourists traveling to his city has doubled, reaching up to 5,000 by the end of 2017, still a small percentage of the total number of visitors.
Talking about his possible reception of Trump on Friday, he said, "We hope we will have as good a dialogue with President Trump as we had with President Xi."
However, the mayor said it is not easy to foresee how the dialogue with Trump will go, though the organizers will place some requests on him.
"We hope he will be open to our part of the world, but it is very difficult for us to foresee the outcomes of the dialogue," said Caviezel. "However, at least we can show him the spirit of dialogue in Davos."
Following Xi's appearance in Davos last year, Liu He, who was elected a member of the Political Bureau of the Communist Party of China Central Committee in October, is heading a delegation at the forum. In his speech scheduled for Wednesday, Liu is expected to touch on Xi's call for a shared future of humanity, globalization and the trends of China's economy.