Nepal holds energy investment allure
Share - WeChat Power summit in Kathmandu to highlight the Himalayan nation's topographical advantage in sectors like hydroelectricity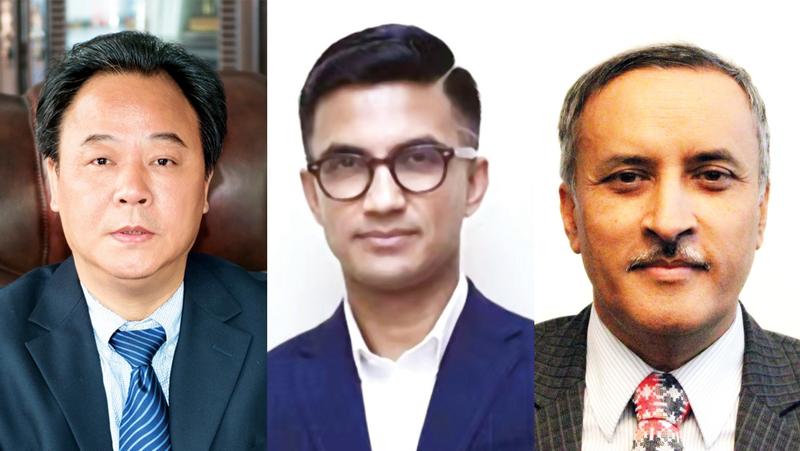 Kathmandu is hosting a power summit to attract foreign investors and help the nation develop 40,000 megawatts in the next 10 years.
The three-day Nepal Power Investment Summit on Jan 27-29 will showcase more than 120 investment projects related to hydropower, solar, energy storage, smart cities, and special economic zones for assembling electric machinery and equipment.
Sandwiched between India and the Tibet autonomous region of Southwest China, the Himalayan country's unique topographical characteristics give it the potential to generate green energy such as hydropower. A report by the International Finance Corporation has estimated there are climate investment opportunities in Nepal that will be worth US$46 billion by 2030 in key sectors including renewable energy.
Sujit Acharya, chairperson of Nepal's Energy Development Council (EDC), said those investment opportunities could be even bigger — as much as US$80 billion in the next 10 years. EDC, the organizer of the investment summit, is the umbrella organization for the entire energy sector in Nepal.
"Nepal's current situation is that we have a very low installed capacity of about 1,100 MW of electricity, with almost 400 MW of this imported," said Acharya.
"In contrast, just our hydropower potential is 300,000 MW, which is the largest in South Asia. Therefore, we have not even realized 1 percent of our entire hydropower potential."
But Nepal's per capita energy consumption is the lowest in South Asia at only 191 units per year, according to Nepal's ambassador to China, Leela Mani Paudyal. This compares to 4,000 units in China and 1,000 units in India.
Data from the Nepal Electricity Authority show that only 65 percent of the people have access to grid electricity. "Around 60 percent of the population is using electricity mostly only for lighting purposes," said Paudyal.
While the government has declared its goal to develop 17,000 MW in the next 10 years, Acharya said Nepal will require 40,000 MW to transform its economy from import-based to an energy-sufficient consumption- and export-based economy, replacing imported fossil fuels and petroleum vehicles that drain 45 percent of Nepal's budget annually.
Nepal has been working to create an investment-friendly environment, including offering preferential policies and providing tax exemption for foreign investment. It encourages foreign investment both as joint-venture operations with Nepalese investors and as 100 percent foreign-owned enterprises.
High returns
In addition, Acharya said Nepal's power sector offers one of the highest returns on investment in Asia — more than 25 percent return on investment over the holding period and four times the value of the investment on exit.