Bastian Baker: Voice of friendship between China and Switzerland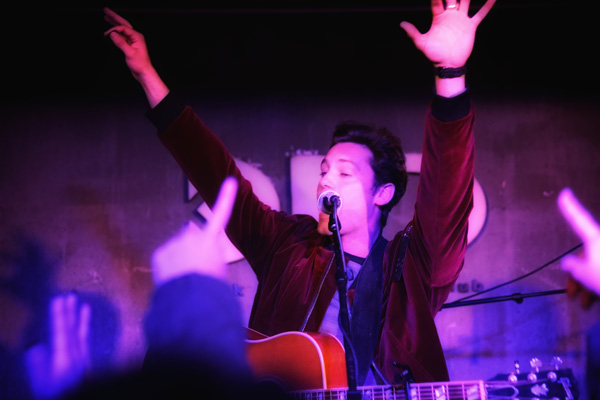 Armed with a guitar and pop-folk tracks, Swiss pop singer and songwriter Bastian Baker has wrapped up his latest China tour in four cities, including Beijing, Shanghai, Shenzhen and Guangzhou, running between Jan 9 and 12.
Bastian Baker has been a household name in Switzerland since the release of his first album Tomorrow May Not Be Better in late 2011. However, the singer did not realize he also captured the hearts of so many Chinese fans.
"Be it in Beijing or Shanghai, quite a few Chinese music lovers called out my name when I sang my hit tracks, and I feel privileged," Baker said, "They sing with me, chat with me and take photos with me. It is just amazing!"
Discussing his China tour in the wake of the new year, Bastian Baker told China Daily that, "China has a special place in my heart, as I really appreciate all of the enthusiasm of Chinese music fans I received wherever I was in China. Therefore, China is the first destination of my 2018 music tour."
"I also hope that my music and songs may play a humble role in the promotion of cultural and artistic exchanges between the Swiss and Chinese people."