Trump needs cooperation for success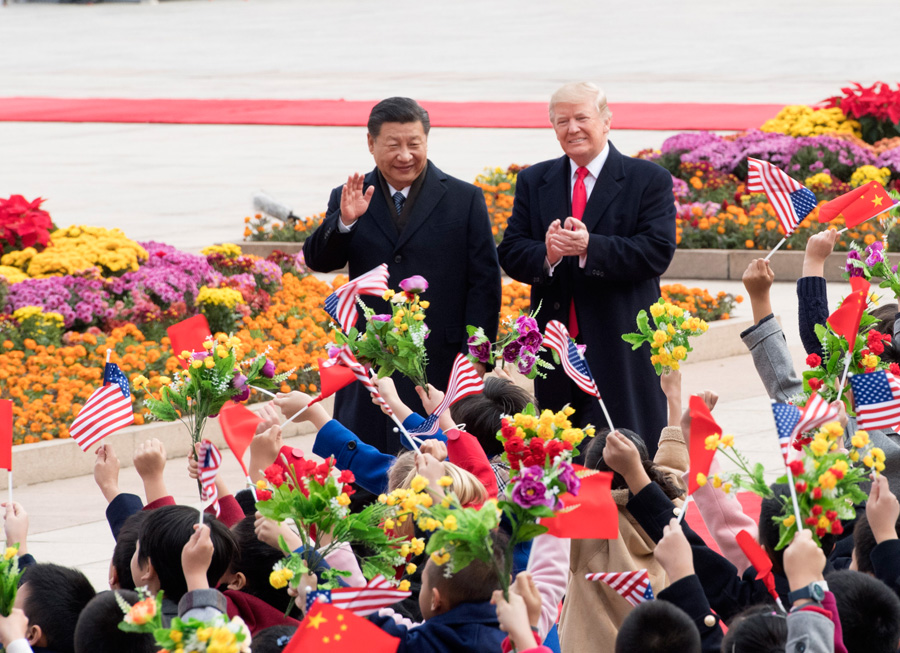 Editor's Note: US President Donald Trump's China policy has been inconsistent and unstable. So how do we evaluate Sino-US ties, especially after the US National Security Strategy report called China a "strategic competitor", instead of a competitor and partner, in December? Two experts share their views on the issue with China Daily's Pan Yixuan. Excerpts follow:
Bilateral ties suffer owing to US policies
Trump's inconsistent performance in his first year of presidency has added uncertainty to the US' relations with the rest of the world. Sino-US ties, too, have entered a new phase marked by more uncertainties and problems, although bilateral cooperation and competition are expected to increase in the long term.
Trump's inconsistent actions, and his political views on important issues disseminated through Twitter, have shown him in poor light. China and the US have tacit agreements on a host of issues. For example, the two sides are bound by the one-China policy. But Trump's ambiguous stance on the Taiwan question has prompted Beijing to consider establishing a clearer mechanism to ensure Washington does not speak in two voices on the same issue.
The US and China have held detailed discussions on China's role as competitor and partner. But the Trump administration has often infused it with negative views. So Beijing is trying to find a way to change Washington's Cold-War mentality and deepen China-US cooperation while keeping the disputes under control.
With Trump giving a call to revive manufacturing at home and China implementing industrial upgrading, the highly interdependent and strong trade ties seem to be weakening. Trump's "America First" policy, protectionist to some extent, too, is affecting trade.
The US Commerce Department has launched an investigation under the rarely used Section 301 of the US Trade Act of 1974 to determine whether China's intellectual property laws and practices are harming US innovation or technology development, and the US Committee on Foreign Investment has tightened curbs on mergers and acquisitions by Chinese companies.
To realize his promise of strengthening the US economy and reducing the trade deficit, Trump has imposed unfair restrictions on China, which could prompt China to take counteraction. It is time Washington realized that only cooperation would guarantee that the two sides continue to share the fruits of trade in the long term.
Li Zheng, an associate researcher at the Institute of American Studies, China Institutes of Contemporary International Relations

Most Viewed in 24 Hours
China Views