China opens new freight train service to Budapest
Share - WeChat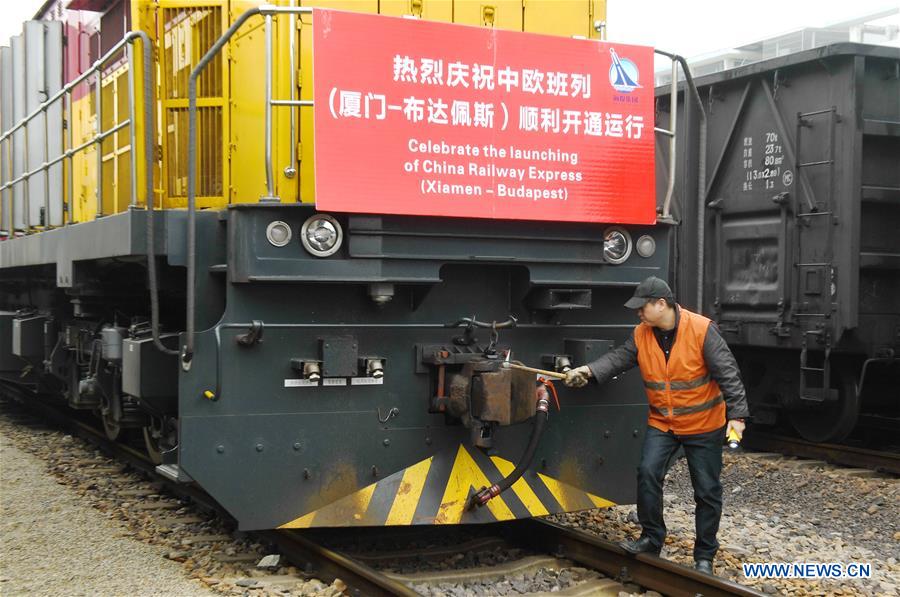 XIAMEN -- A new freight train service linking the East China port city of Xiamen with Budapest, capital of Hungary, started Friday, making it the newest China-Europe freight train route.
At about 10:45 am, a train with 35 containers left Haicang District station in Xiamen, carrying about 3.5 million US dollars of goods, including electric products, clothes, shoes and construction materials.
The 11,595 km journey, which takes one stop at China's Southwest city of Xi'an, will take 18 days.
It will operate every Friday and creates easier access for products from Xiamen and Southeast Asia to travel to Europe.
The city has rail routes to five European countries, including Germany and Russia, with more than 200 trips made since services to Europe were launched in August 2015.